The Hound + The Fox presented a beautiful cover of popular Christmas carol 'Silent Night.'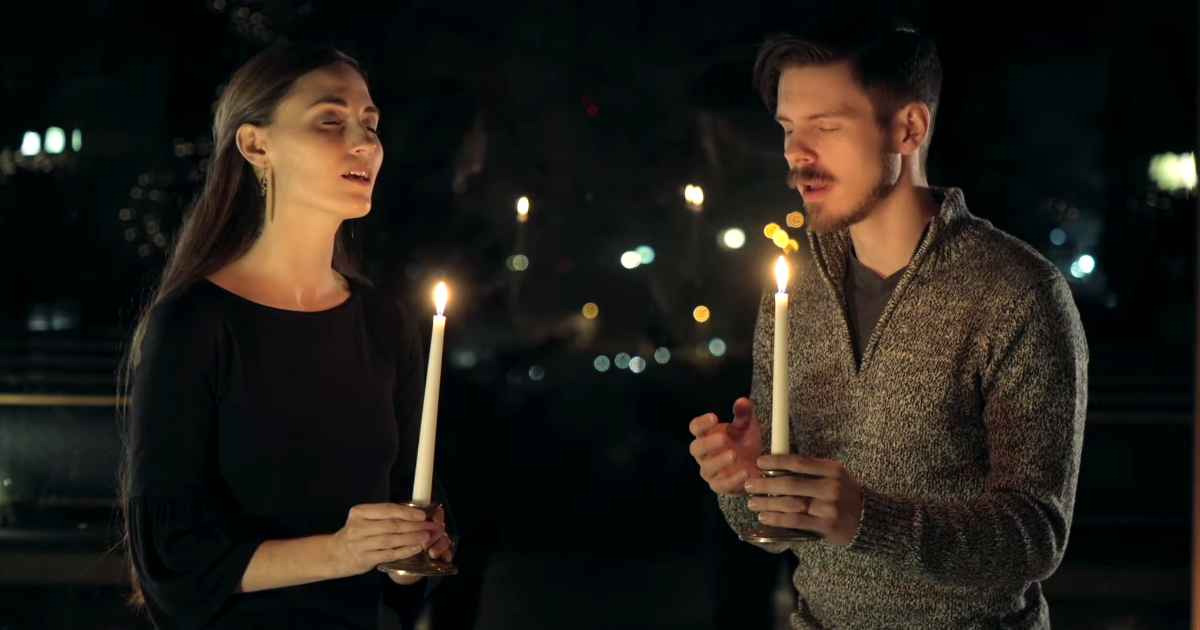 This husband and wife duo from Oregon are an absolute delight to listen to and are popular YouTube singers. This is the final song and video from the duos "Songs of Winter (Deluxe Edition)," which includes 16 songs and videos.
Silent night, holy night
All is calm, all is bright
'Round yon virgin Mother and Child
Holy infant so tender and mild
Sleep in heavenly peace
Sleep in heavenly peace
'Silent Night' was composed in 1818 by Franz Xaver Gruber and the lyrics were written by Joseph Mohr in the small town of Oberndorf bei Salzburg, Austria which was declared an intangible cultural heritage by UNESCO in 2011. It has been since sung by singers all over the world, but the version sung by Bing Crosby in 1935 is the regarded as the best of all-time.
Silent night, holy night!
Shepherds quake at the sight!
Glories stream from heaven afar;
Heavenly hosts sing Al-le-lu-ia!
Christ the Savior is born!
Christ the Savior is born!
This popular Christmas carol is being sung at every church and gathering this season, and as we get ready to celebrate with family and relatives, let us be reminded that Jesus came down from heaven to earth and was born to a virgin during this season, so that the lost can be found, and many others would be lead to the Father. Merry Christmas!