Uk A cappella group VOCES8 sings a stunning version of William Byrd's 'Sing Joyfully,' at Grace Cathedral in San Francisco, USA.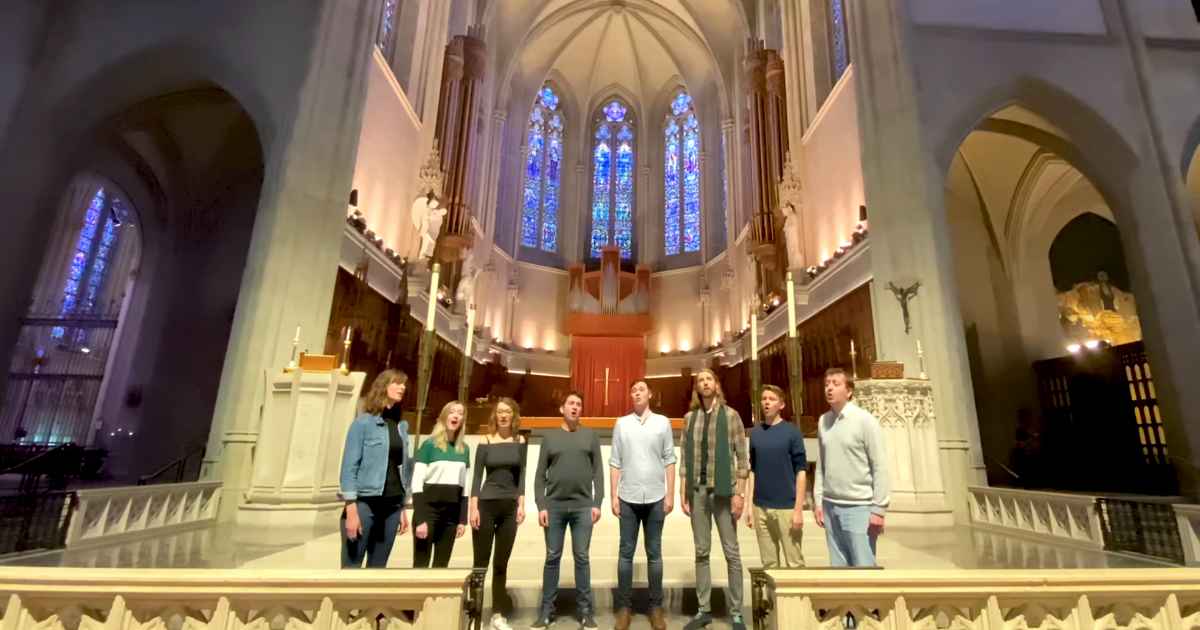 The group, which comprises eight singers, was started in 2005. VOCES8 tours the world, they have sung in the United States, United Kingdom, Japan, and in Germany and other European countries.
'Sing Joyfully' was composed for Anglican church music by William Byrd who was born in 1543.He was an English composer of the Renaissance and wrote various types of sacred and secular polyphony, keyboard and consort music. He is well known for composing sacred music for Anglican services, but later in the 1570's he became a Roman Catholic and wrote Catholic sacred music later.
Sing joyfully to God our strength; sing loud unto the God of Jacob!
Take the song, bring forth the timbrel, the pleasant harp, and the viol.
Blow the trumpet in the new moon, even in the time appointed, and at our feast day.
For this is a statute for Israel, and a law of the God of Jacob.
As VOCES8 sing this beautiful a cappella version, we feel led to worship the Lord God of Israel, who has been watching us and is a source of strength for us in the beginning of this New Year.