America's Got Talent saw yet another young girl blow the judges and audiences away with a powerful rendition of 'Shallow' from the 2018 remake of 'A Star Is Born.'
10-year-old, Roberta Battaglia made history on "America's Got Talent" by earning the coveted Golden Buzzer from new judge Sofia Vergara sending her straight to the live rounds.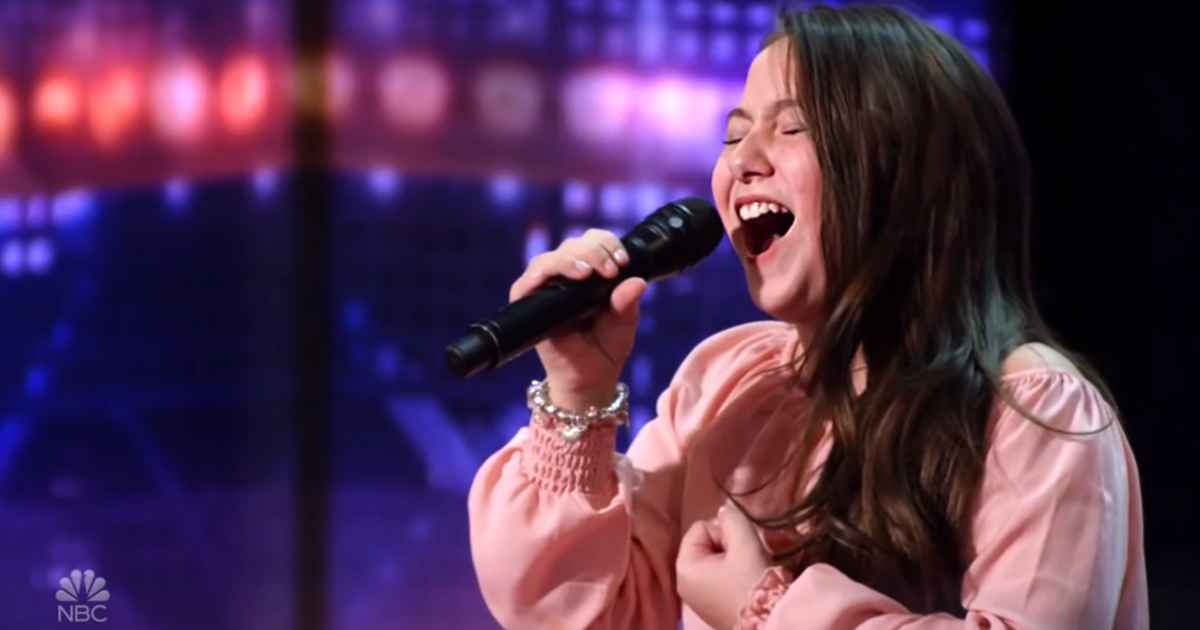 The Toronto, Canada native said she started singing when she was only three years old and credits her father with her impressive singing voice.
"When I was little I would watch ['AGT'] and I would say, 'Oh my gosh Mom, I want to be there one day,' and here I am now!" Roberta told host Terry Crews before her big audition during Tuesday's episode. Watch the Golden Buzzer video above.
Roberta Battaglia was feeling nervous before the audition and said "I feel like I'm just dreaming, but it's actually real life, and I can't believe it," said before taking the stage. "I might only be 10 years old, but I have big dreams."
But there was no stopping the powerhouse singer once she started singing, 'Shallow,' as her butterflies began to subside. With the audiences cheering for her, she belted out the chorus, and had the audience rising to their feet.
"Such a mature voice," Vergara commented.
Battaglia broke down in tears after her performance and Cowell gave her two thumbs up.
"It's amazing what you just did!" Klum remarked.
Judge Howie Mandel said her talent was "unbelievable."
Cowell called her "so likable, so humble," guessing she had "great friends."
However, Battaglia told the judges that she did get bullied sometimes.
"Bullies are always threatened (by) talented people," Cowell told her. "So in a weird way, it's a compliment."
Vergara was upfront in her appreciation of the girl as she said, "It was amazing! It was breathtaking!… That's impossible to sing like that at 10 years old, and you know what, let's see who is going to bully you after this," she said, hitting the buzzer."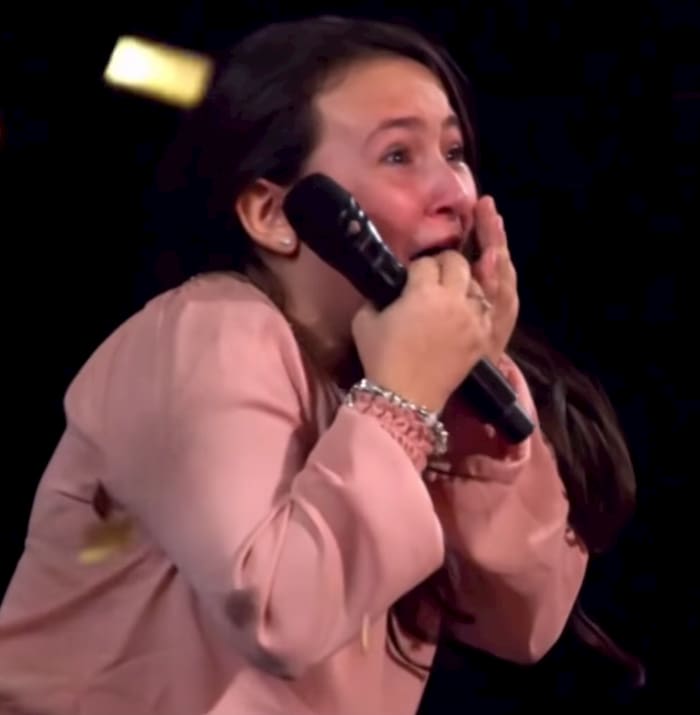 Battaglia was overcome with emotion as she won the Golden Buzzer and Vergara left the judges' table to greet her on stage.
We hope this little bundle of talent goes all the way in the competition because she deserves to win it.