These two brothers performing "You've Got A Friend In Me" together is guaranteed to make your Tuesday morning feel so much better. This special song sung by 23-year-old Jordan Rabjohn with his little brother is winning many likes on social media.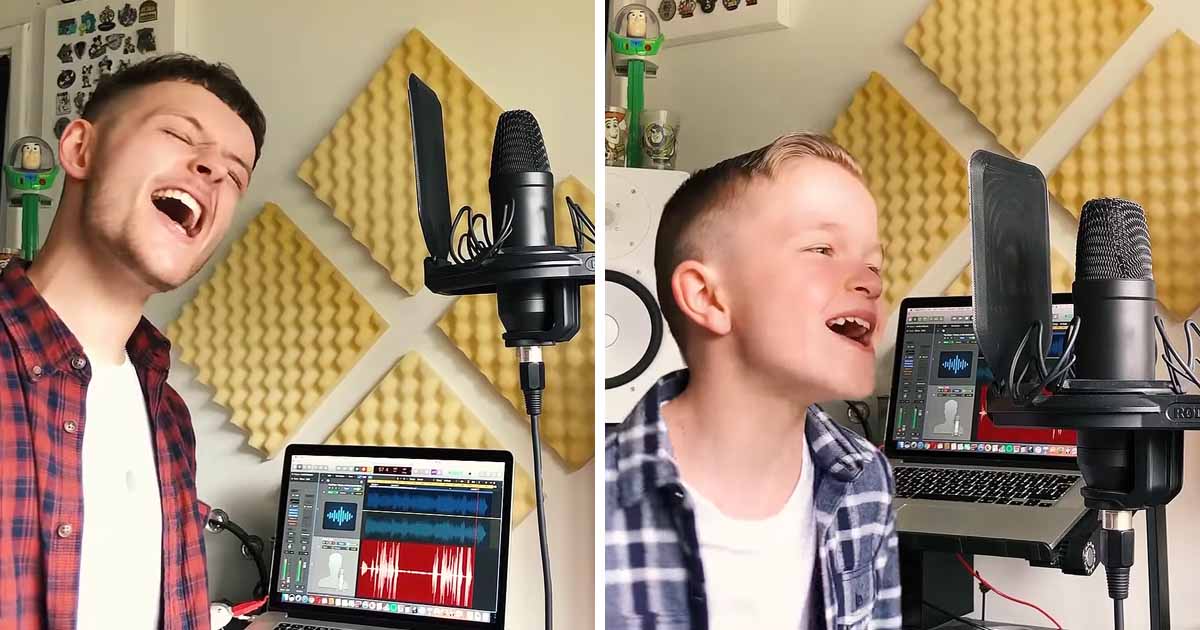 The song, a well known Disney tune, first featured in the 1995, hit movie Toy Story. It was written by Randy Newman and is about a friendship and being there for others in need. Since then it has featured in every single Toy Story movie and even won a nomination for an Oscar Award. These two brothers performed the song as a tribute to the release of Toy Story 4.
The UK born singer was a finalist for Open Mic UK 2016 and was also Capital FM's Vodafone Big Top 40 'Future Breaker' in the year 2016. He is a huge Disney fan and so when he got to know that Toy Story 4 was being released, he decided to cover it with his little brother.
The adorable duet has got millions of views by now, and it is an amazing celebration of the strong bond of love and friendship between Jordan and his brother.