We can never get tired of watching children and their furry friends having a good time together. They are both so adorable and when they become a team, they're even better!
There's lots of footage on social media of little kids growing up together with their pets and becoming best friends. Now a toddler and her Rottweiler are reaching new heights after they formed a rock and roll band and are captured enjoying a jam session.
They are the latest music duo in town and are mesmerizing viewers all over the country with their cute chemistry. Gia and Zara share a unique bond because they just love to sing and dance together.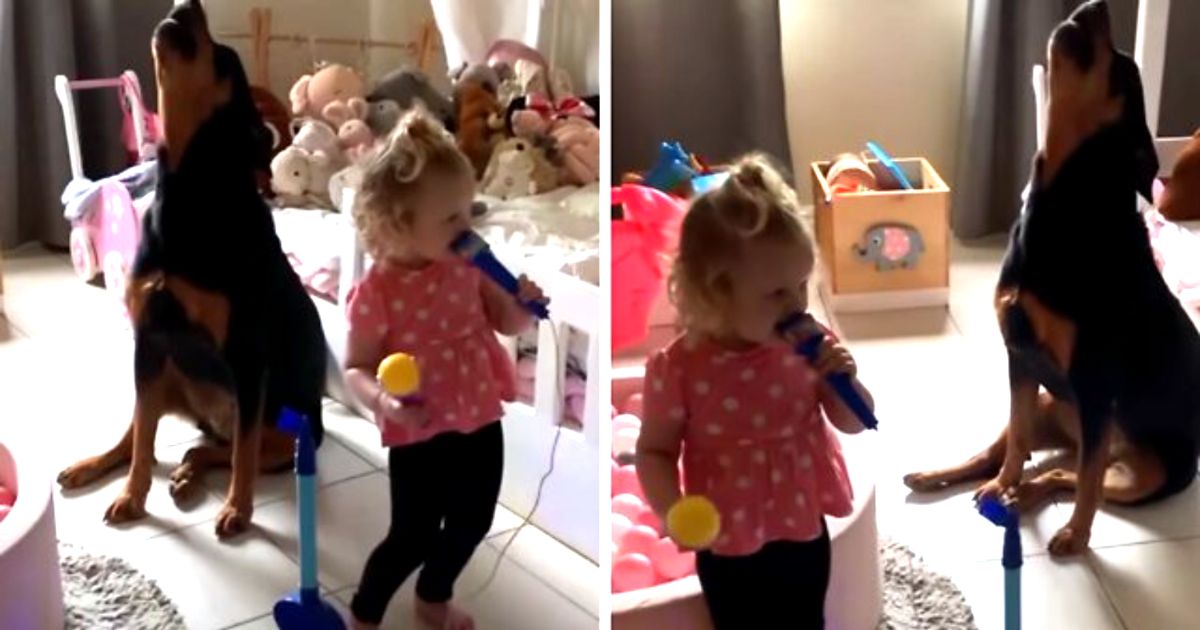 Gia is belting out a song on her mike while Zara starts howling out in perfect harmony! Check them out rocking together! We bet you cannot help but laugh out loud while watching this video!
It's not every day that you see a joy band with a toddler and a Rottweiler singing together!
Proverbs 12:10 "The righteous care for the needs of their animals, but the kindest acts of the wicked are cruel."