"Vindicate the weak and fatherless; Do justice to the afflicted and destitute".(Psalm 82:3)
Orphans are so important to God and we are supposed to care for them which is mentioned multiple times in the Bible ! In this regard Ben Carpenter has been rightly called a "super dad", a "saint" and a "hero" to his 4 adopted disabled children and the world around!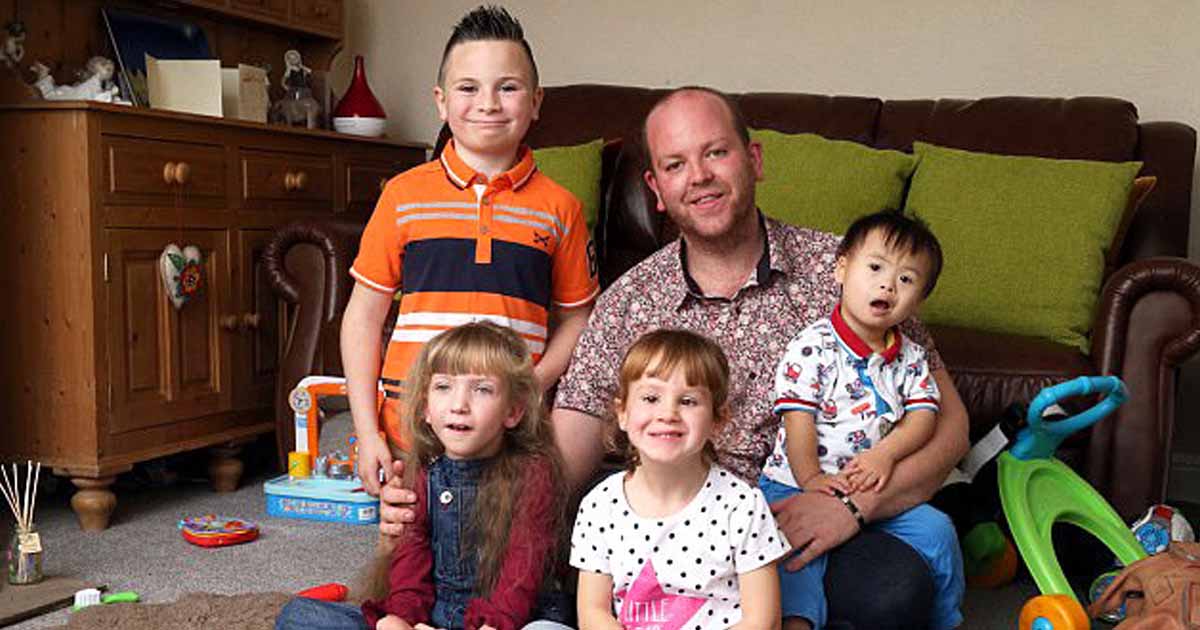 After spending years struggling to adopt as a single, man, Ben became father to his eldest son 10 years ago and since then, has spent thousands of hours caring for his four severely disabled children. Jack who has autism and Ruby has such complex needs, Lily who is profoundly deaf and Joseph who has Down Syndrome.
He said that although being a single father is challenging, but  it's also the best thing in the world. When he's not looking after the children – which is pretty much 24/7 – Ben works to educate other prospective adopters and sits on a local adoption panel to counsel and educate them who are looking for this courteous act of love! He admits saying "adopting a disabled child isn't right for everyone and you have to be totally honest with yourself, because it's not for the faint-hearten and need to be 100% committed….His valuable advises are worth to walk the talk and watching his live testimony will make you say "You are truly a Hero"
"You shall not afflict any widow or orphan."( Exodus 22:22)