A mother of a 7-year-old boy with autism, was very worried when her son had to fly solo to see his dad, but the outcome of the journey was a big surprise to her.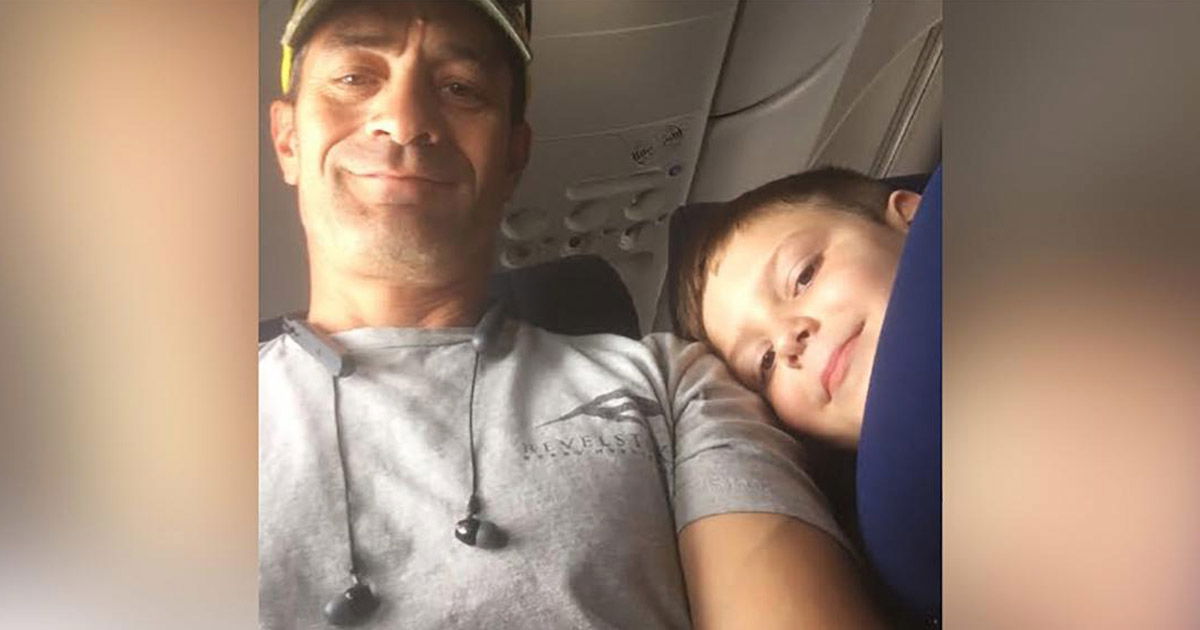 Alexa Bjornson was worried about how her son, Landon Bjornson, who has autism, would manage traveling alone on a plane, she was so scared that she gave him a note and a $10 to present to the passenger next to him.
The note said, that he had high-functioning autism and would ask the passenger "Are we there yet?" frequently, the $10 was for the person to keep her son safe and comfortable. "I thought, how do I make it so whoever's sitting next to him won't look at him as a burden but more of like, I can help this kiddo get through the day," Bjornson said.
The person who ended up traveling with Landon as co-passenger from Las Vegas to Oregon was Ben Pedraza. The two ended up having a great time together and Pedraza said, "We were cracking jokes, and after a while, he asked me to quit making dad jokes."
As they reached their destination, Pedraza took a picture with Landon and sent it to Alexa saying, "(Landon) did ask if we were there yet several times but he was a great travel buddy. We had a good time and played a few rounds of rock-paper-scissors," Pedraza wrote. "He's a great kid and you're a lucky mom." Pedraza said that he wasn't after the money and genuinely had an enjoyable time with Landon, he donated the $10 to The Autism Society in honor of Landon.
Bjornson was grateful to Pedraza for showing kindness towards Landon. We are so glad that the young boy had a co-passenger like Bjornson who was understanding and treated the boy with love and care.