A humble 37-year-old pizza delivery driver delivered more than just a pie—he served an unforgettable and inspiring performance on Britain's Got Talent, proving that sometimes God's blessings come in the most unexpected packages.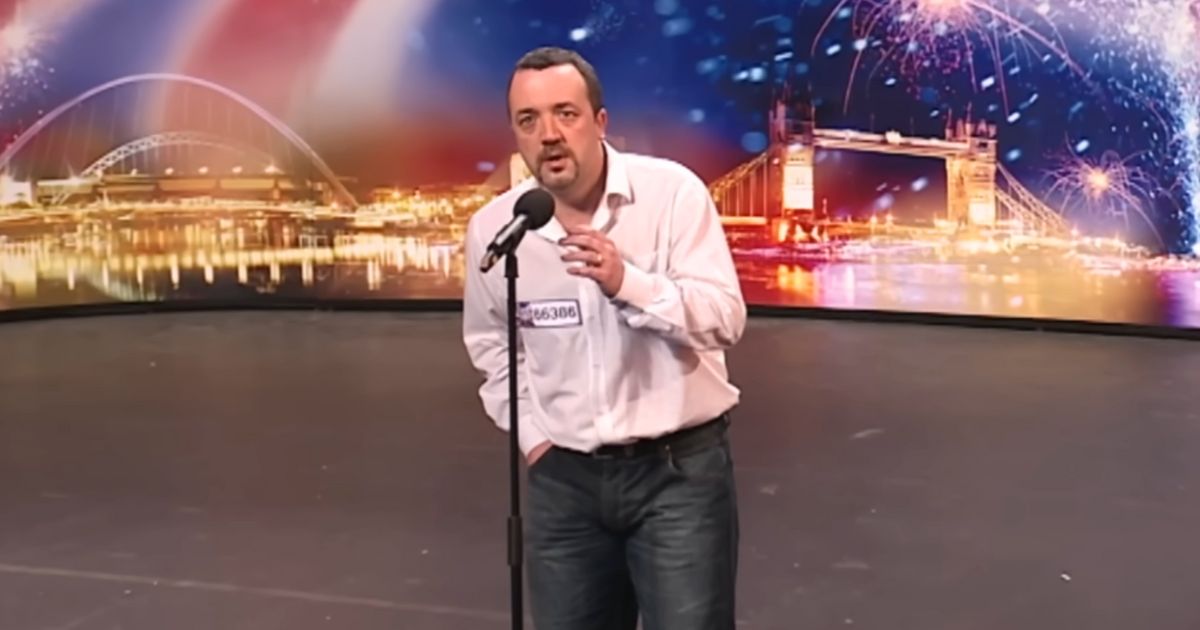 In the vast expanse of talent shows, where countless individuals strive to be noticed, it's often the most unexpected moments that capture the heart and imagination of the audience. This was evident when Jamie, a man who had never sung in front of an audience, stepped onto one of the world's most famous stages.
The video of his audition, which is now widely shared on YouTube, begins with an overwhelmingly frightened man. But as he begins to sing a piece from the famed musical Les Misérables, the atmosphere transitions from uncertainty to amazement. His voice, filled with raw emotion and a clarity that seemed heaven-sent, filled the auditorium, leaving not a single dry eye.
Amanda, one of the discerning judges of the show, seemed almost entranced. On several occasions, the camera captured her gaze, unwaveringly fixed on Jamie. She wasn't alone in her sentiments; the entire studio audience rose in a standing ovation for this unsuspecting hero. Touched to the core, Jamie's emotions bubbled over, and he was moved to tears by the overwhelming response.
But it wasn't just the audience that Jamie touched. His authentic, raw performance moved the judges too. Amanda succinctly summarized the feelings of many when she exclaimed, "That was amazing!" And Piers Morgan, never one to mince words, expressed his astonishment, saying, "You haven't performed in this kind of an arena ever. You deliver pizzas at night, for goodness sake. And you come on this stage, one of the biggest talent shows in the world, and you do a performance like that. I thought that was incredible."
At the end of Jamie's performance, his life's trajectory undoubtedly shifted from delivering pizzas to delivering stellar performances. And with the unanimous "yes" from all the judges, Jamie's journey is just beginning.