Marathon runner Khemjira Klongsanun was competing in a race when she noticed a tiny puppy along the way, while other athletes dodged the pup, she bent down and picked it dog up.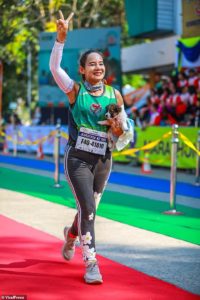 She noticed that there was no houses along the route and knew that if the pup was not rescued it would not survive. So she ran the remaining 19 miles of the marathon with the puppy in her hand. She even named him Chombueng, after the race, and has also adopted him.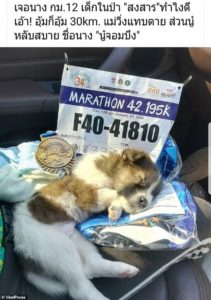 Khemjira said: 'It seemed to me that this little guy was lost. There were no houses, no other dogs, or no people around. So, I picked up the puppy, if only to take him out of the unsafe environment.' e dog, and is 'glad to save him and willing to have him with other two dog members in the family.'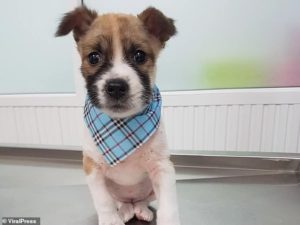 Now Chombueng has a family with Khemjira's two other grown-up dogs as she says, 'Running almost 20 miles carrying dog was truly a challenge. It was two times tiring than a normal marathon but I did it anyway just because he is adorable. It took a lot of time to take the new dog for checkups, vaccinations, and treatments but I'm glad to save him and willing to have him with other dog members in the family.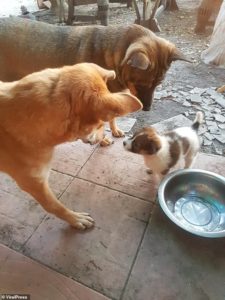 'It might take a while for him to adapt himself. But Chombueng is a very smart boy. I'm sure he is going to be happy living with us.'