A beloved 6th grade teacher diagnosed with stage 4 colon cancer is overwhelmed by the outpouring of love and support she is receiving from her students, colleagues and family.
Allison Vargas, teacher at Bud Rank Elementary in Clovis, is a favorite with her students, especially 11-year-old Emma and 12-year-old Kyrah who are on a mission to do something wonderful for their beloved 6th-grade teacher.
"She is super funny, she is super nice, and she has theses amazing puns and jokes," said Kyrah Haderlie, student.
33-year-old Vargas has done 12 rounds of chemo but says the cancer is not responding. "A lot of times in my case you don't always get the best outcome," said Allison Vargas, teacher.
Friday was her last day of class, as she wants to take a step back to spend time with her husband and 1-year-old daughter, Everley. "It has been difficult for me to process going out for these reasons," said Vargas.
As soon as the class got to know she was leaving, Kyrah, Emma, and other classmates knew that they had to act fast. "We all started saying random places that would be fun for her her husband and her daughter," said Emma O'Neil, student. So they made a GoFundMe account to make sure it would all be achieved.
They mentioned on the fundraiser site, that they want to send her to Disneyland, Hawaii, Ruth's Chris and other places.
"The first donation we got was from my Grandma and I was worried that we wouldn't reach 5,000," said Emma O'neil, student. They have since passed that milestone as they raised $1,000 on the first day itself, and now have achieved $15,000.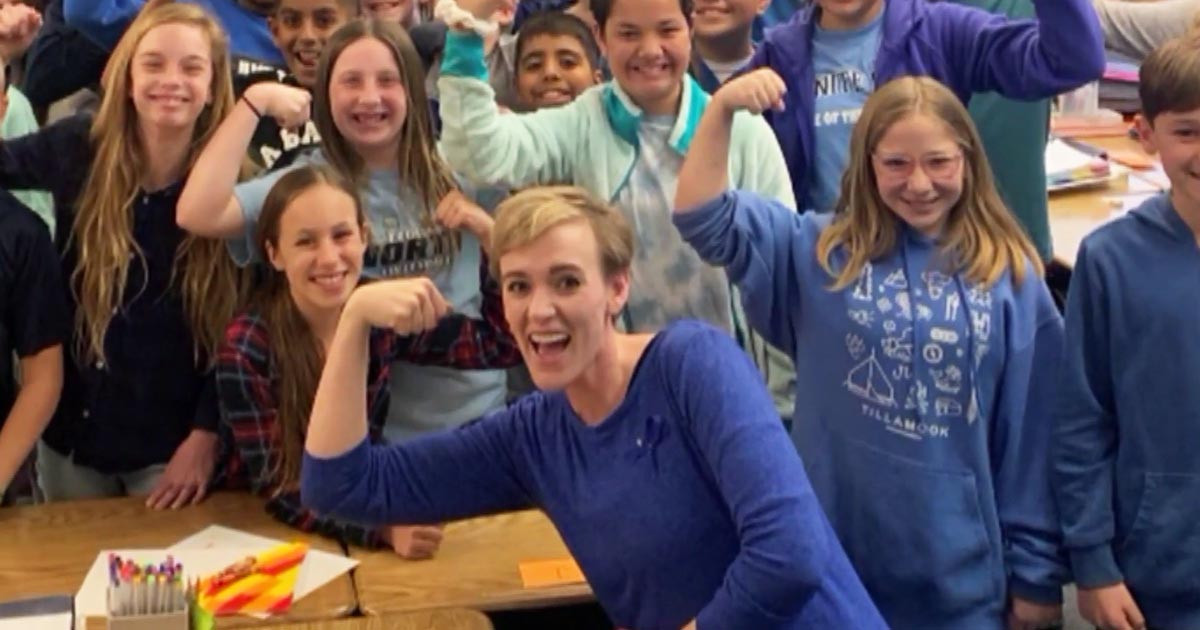 Vargas said, she plans to use the money to make memories with her family but also to get treatment at one of the best Colon Cancer Centers in the country in Texas. "I am overwhelmed is an understatement. Just the kindness and compassion these kids have has just been life-changing. They are giving my family and me opportunities we would otherwise not have," said Vargas.
Of course everybody wants her to make a full recovery and be back in the classroom teaching them. "She reminded us she is not going to be gone forever, she will come back," said O'neil .
We send our love and prayers to Mrs Vargas and her family, as they bravely face this difficult time in their lives.