A World War II veteran stirred up hearts with a beautiful harmonica rendition of 'The Star-Spangled Banner' just before Veterans Day.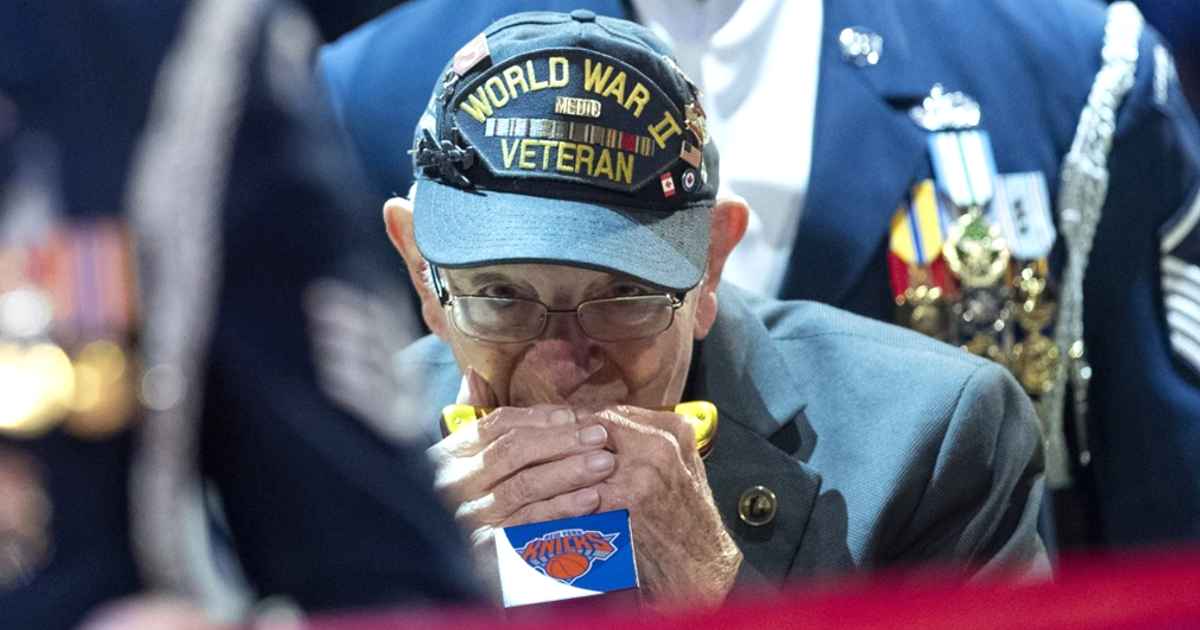 Pete DuPré, 96, also called "Harmonica Pete" was wearing a "World War II Veteran" hat at a New York Knicks game. He stepped up to the microphone and delivered a moving performance to the crowds at Madison Square Garden.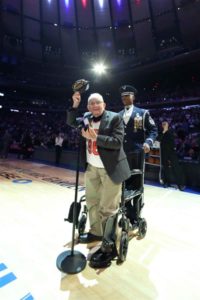 With members of the military standing close by, holding the American flag, Dupre, a former U.S. Army medic, poured his heart into the song.
96 year-old World War II veteran Pete DuPré played the national anthem on his harmonica before the Knicks game Sunday 🇺🇸 pic.twitter.com/hwoVs8F9C1

— ESPN (@espn) November 11, 2019
The crowds cheered him on and offered an appreciative and boisterous applause to DuPré and he graciously tipped his hat to the crowd. He is becoming a regular at sporting events. He had earlier performed another rousing rendition of "The Star-Spangled Banner" at a Minnesota Vikings game in September.
World War II vet Pete DuPré stole the show before #OAKvsMIN even started. 🇺🇸 pic.twitter.com/KD8ues8KDL

— Minnesota Vikings (@Vikings) September 22, 2019
96-year-old World War II veteran Pete DuPré played the national anthem on a harmonica before the @USWNT match 🇺🇸 pic.twitter.com/TP3ggIF3z9

— ESPN (@espn) May 26, 2019