Virtual classes have been hard for both students and teachers this year, many haven't met each other in person yet. In an effort to show gratitude to their teacher, one class had a perfect idea.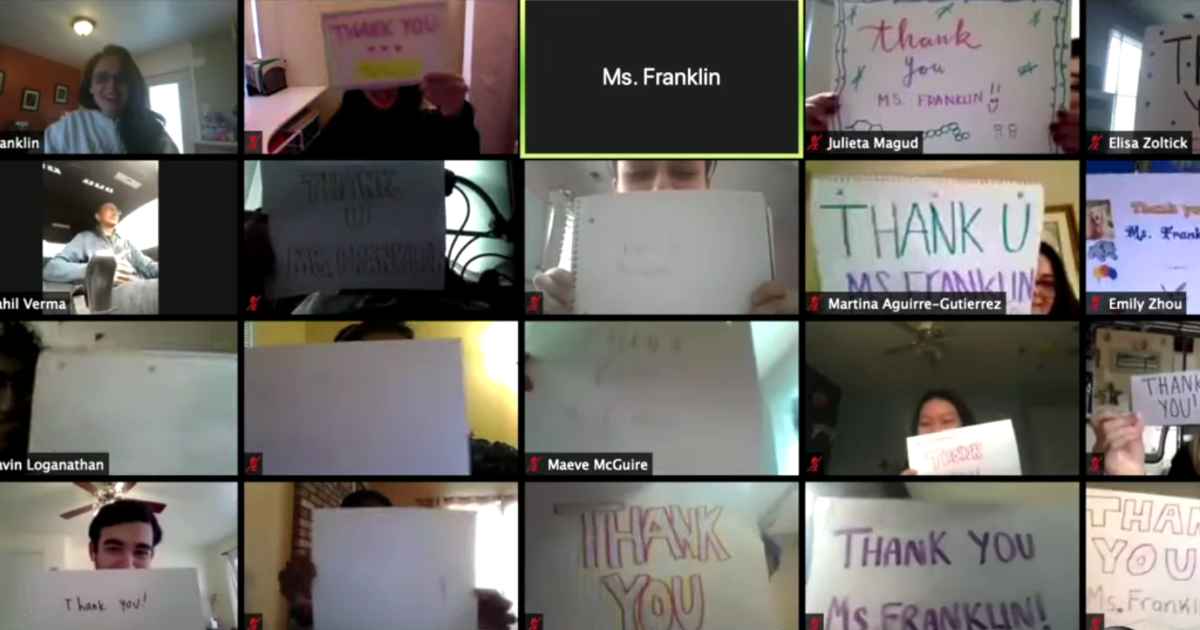 Students from Montgomery County, Maryland, surprised their AP Biology teacher Wendy Franklin with "thank you" messages during Zoom classes.
The students each hold up signs with personalized messages of appreciation for their teacher which brings tears to her eyes.
The appreciation took the teacher by complete surprise and summed up their gratitude for all the work she has done this year.