New York City artist, Devon Rodriguez, just made a homecoming soldier's day bright after he painted her while riding in a train.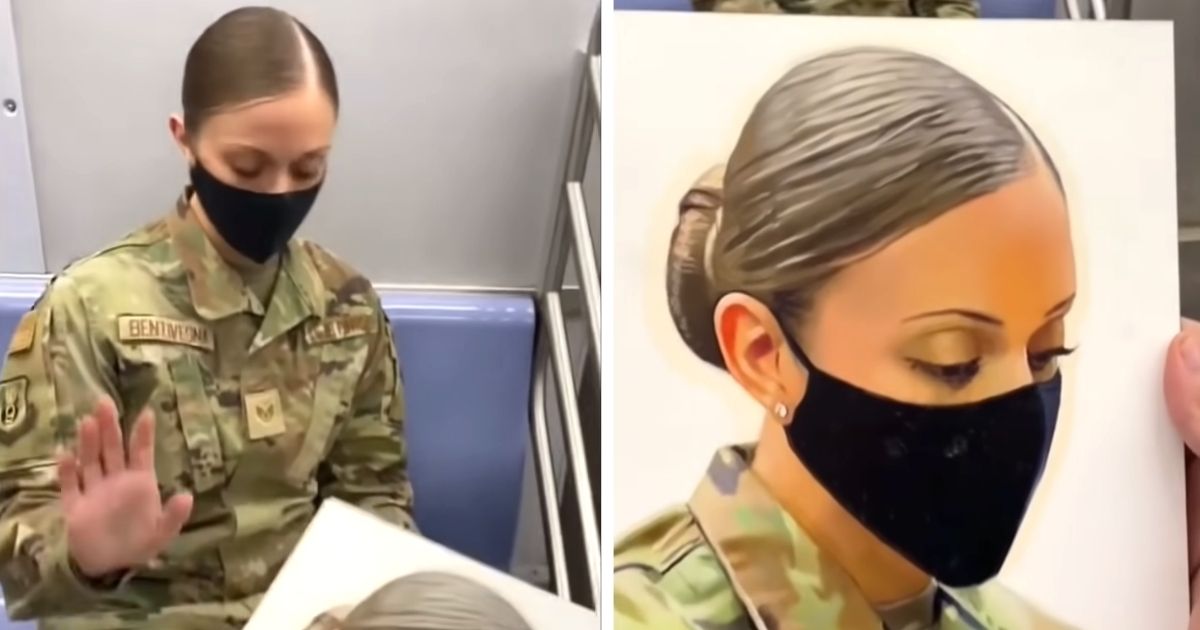 The soldier had just returned home and was probably reflecting on a lot of things when Devon painted a picture of her.
A video of this kind act was captured on camera and shared on Devin Rodriguez's official YouTube channel.
When Devon went up to present the soldier with his painting she looked disinterested but when she looked at it she was shocked.
Devon has been putting a lot of smiles on people's faces through his gift of art and now he has made the soldier's day so much better.