Foster kids around the country have to live in conditions of instability because they never know who is going to adopt them and in what condition they would live in.
But there is an incredible Foster mom Sundy Goodnight, who gives every inch of herself to the kids which is her life's mission and ministry.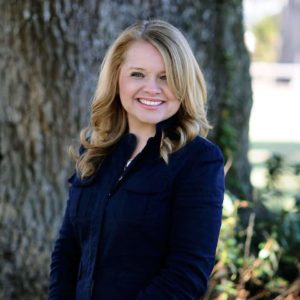 Sundy recently witnessed something amazing of a child who was blessed tremendously by someone's act of kindness.
It was in October, that she welcomed a new girl into her home. The girl was scared, as she had been separated from her brothers and only had some old and tattered clothes. So, Sundy took her shopping to Target to buy some necessities and treats to cheer her up.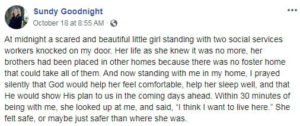 They were browsing the costume section when a woman approached, asking for Sundy's opinion on face paint.
They began having a conversation and the topic turned to Sundy's job. She works at Florida Baptist Children's Homes, a faith-based organization which provides for foster children and struggling families.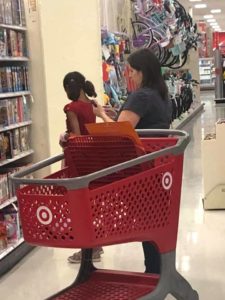 The woman, Ms. Carolyn, shared that she had been in foster care as a teen and the little girl too told her she was a foster kid as well. "The woman looks at me and asks, can I bless her with A TOY???" Sundy wrote in a Facebook post, she continued, she was shocked as the shopping spree unfolded before her eyes.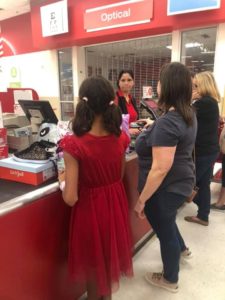 "She bought shoes, book bag, toys, and bath bombs and a fluffy blanket and pillow and fluffy socks. I still can't believe this happened. She had no idea that this girl came with basically NOTHING- BUT GOD DID!" Sundy wrote.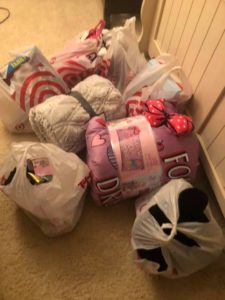 "I want to be Ms. Carolyn when I grow up. I want to love and give generously like she did- it was lavish. And my girl said she felt so special and she kept saying 'God Blessed Me' and I bet she said thank you 10 times," she added. "And truly, though less than 24 hours ago her world was turned upside down- tonight a little dignity was restored, and this child whom I'm already head over heels for says she feels special and 'rich'!"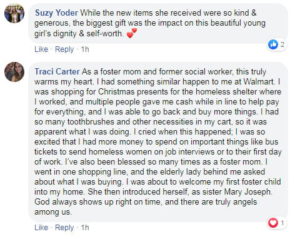 Thanks to generous could like Ms Carolyn, that foster children can feel the love, care, happiness and acceptance that this little girl felt that day. As the holidays approach let us share some of the blessings that the Lord has given us with others.