An unusual 50th-anniversary surprise is causing quite a stir in Kansas. When farmer Lee Wilson pondered over what special gift he could present to his wife, Renee, for their golden anniversary, he decided to break away from the usual conventions. No gold trinkets or luxury trips. Instead, he filled an 80-acre field with sunflowers – approximately 1.2 million of them, to be precise.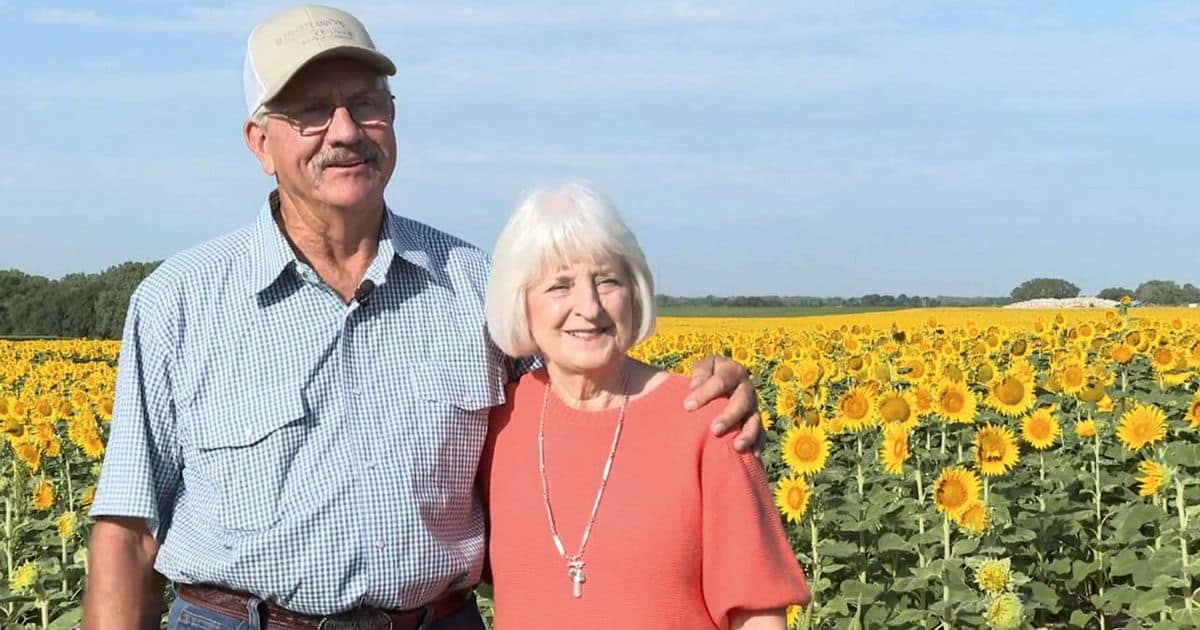 "He said, 'Well we're celebrating our 50th wedding anniversary August 10th and you know what's a guy get his gal for the 50th? And I put a lot of thought into it and she always liked sunflowers," Renee Wilson reminisced about the moment she saw the beautiful field in bloom.
Lee Wilson, with the help of his son, had been meticulously planning and planting since May. This grand gesture was kept a secret from Renee, making it a stunning surprise when the fields finally bloomed.
The couple, who have been together since high school, have shared a lifetime of experiences, and this anniversary gift was a fitting tribute to their enduring love.
"It made me feel very special," Renee Wilson said. "It couldn't have been a more perfect anniversary gift than a field of sunflowers."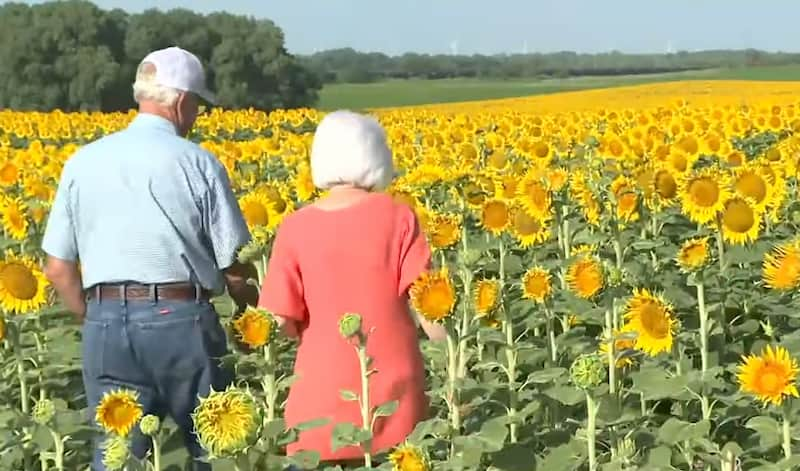 As the sunflower field bloomed into a glorious sea of sunny-yellow, it became an instant local attraction. The field, situated off Highway 54, four miles east of Pratt, has been drawing crowds who are eager to see the spectacular sight and capture some unforgettable photos.
Unfortunately, the blooming season for sunflowers is short and they will only remain picture-perfect for about two weeks. However, the fleeting nature of the spectacle only adds to its charm and beauty, much like the ephemeral yet intense burst of love and joy experienced in a long-lasting marriage.
This heartfelt and grand gesture by Lee Wilson echoes the depth and endurance of love that has thrived for five decades.
"Above all, love each other deeply, because love covers over a multitude of sins." – 1 Peter 4:8