Babies are the cutest and gentlest creatures ever! This adorable baby shared a touching and priceless moment with his swim instructor.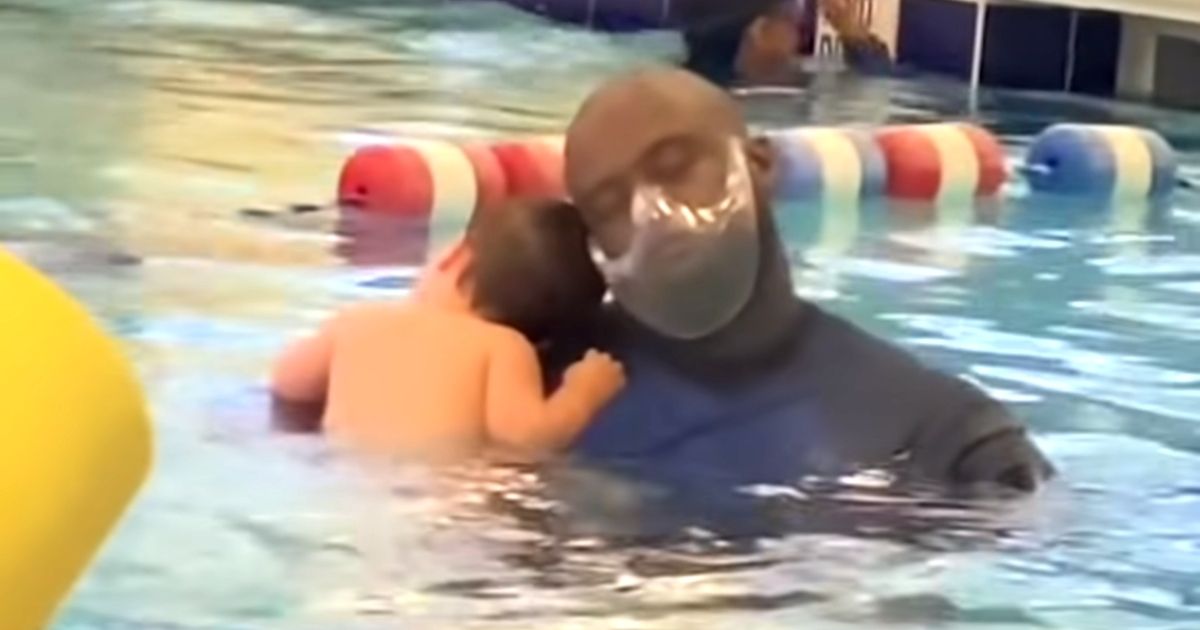 A baby is never too young to learn how to swim. This baby's parents surely know how to set up their child for success in competitive swimming in the future.
The 9-month-old adorable baby started his lesson with his swim instructor carrying him. After a few minutes, he gently laid his head on his shoulder. He could probably be sleepy or he could have just wanted to be 'extra sweet' that day. His swim mentor, in turn, placed his head on his. He was like soothing the baby and just sharing this tender moment with him. He was even seen uttering inaudible words to this cute sweetie. These could be words of comfort to relax him. He did not insist to start the lesson right away and gave this baby the time he needed to be comfy first. A video of this precious moment was captured making it a 'moment too sweet not to share'.
This epic moment is a reminder that when one is tired, he can freely rest in the Father's arms. God will always give His time and is ready to listen to our concerns. He is also willing to just spend quality, unhurried time with anyone. Someone can just share quiet moments with Him like the one shared by the baby and his mentor. He knows our thoughts. He knew what we are about to say even before a word escapes our mouths. Thankfully, God is everywhere. One need not go to a specific place to find Him. He is just a prayer away. His presence can be with all of us simultaneously because He is omnipresent. A moment with Him is enough to give anyone the peace, rest, and love he needs.
"He makes me lie down in green pastures; He leads me beside quiet waters. He restores my soul; He guides me in the paths of righteousness For His name's sake." Psalm 23: 2-3