Daniel Czerski, a three-year-old, was eager to share his latest milestone with a special group of people. His father, Josh Czerski, coaches the high school basketball team at Parkville High School and the team has been like family to Daniel since he was born.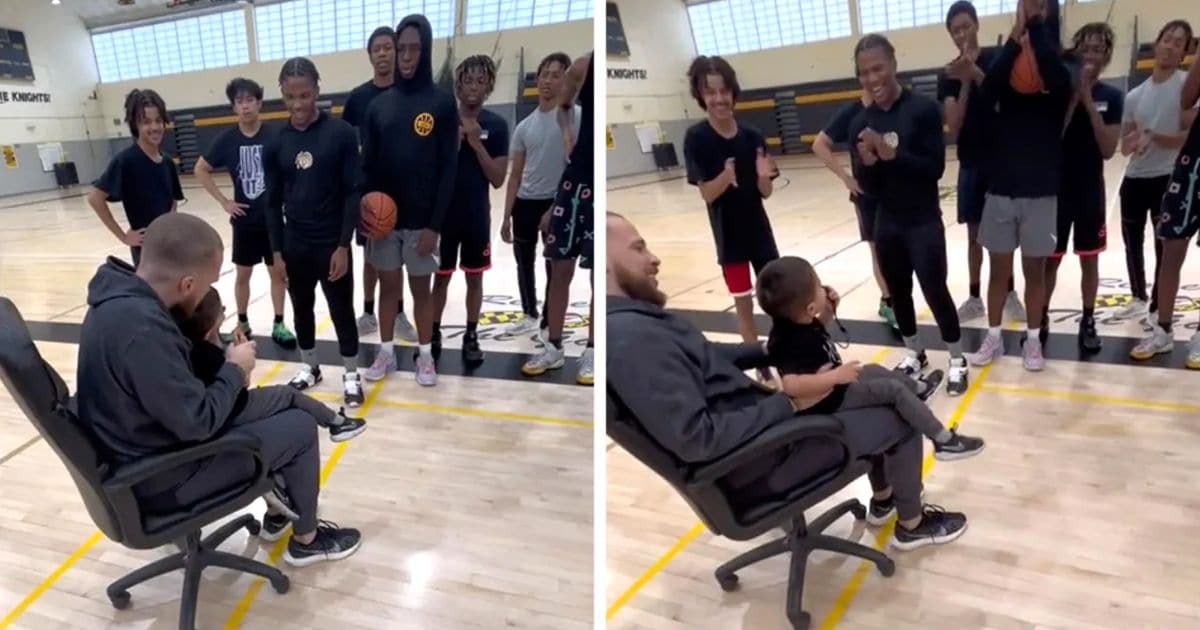 The moment the young toddler proudly announced that he had potty-trained was captured on video by the team's assistant coach and the reaction of the team was priceless. The players erupted into applause, showing their love and affection for the little guy.
Coach Czerski has been coaching the team for seven years and says that having Daniel around brings out a compassionate side of the players. They treat him like a little brother and even call him on his birthday. The team's love and care for Daniel has made them not only one of the best public high school basketball teams in Maryland but also a family.
The video of Daniel's big announcement was posted on TikTok by Coach Czerski, after being encouraged by the team. Since being posted earlier this month, the video has received over 1 million views and has touched the hearts of many.
It's always heartwarming to see people come together and show love and care, especially in this case, where a high school basketball team has taken a young toddler under their wing and treated him like family. This video serves as a reminder of the power of love and compassion.