An African proverb states that it takes a village to raise a child. This Florida Man had helped raise a lot of kids without dads through fishing.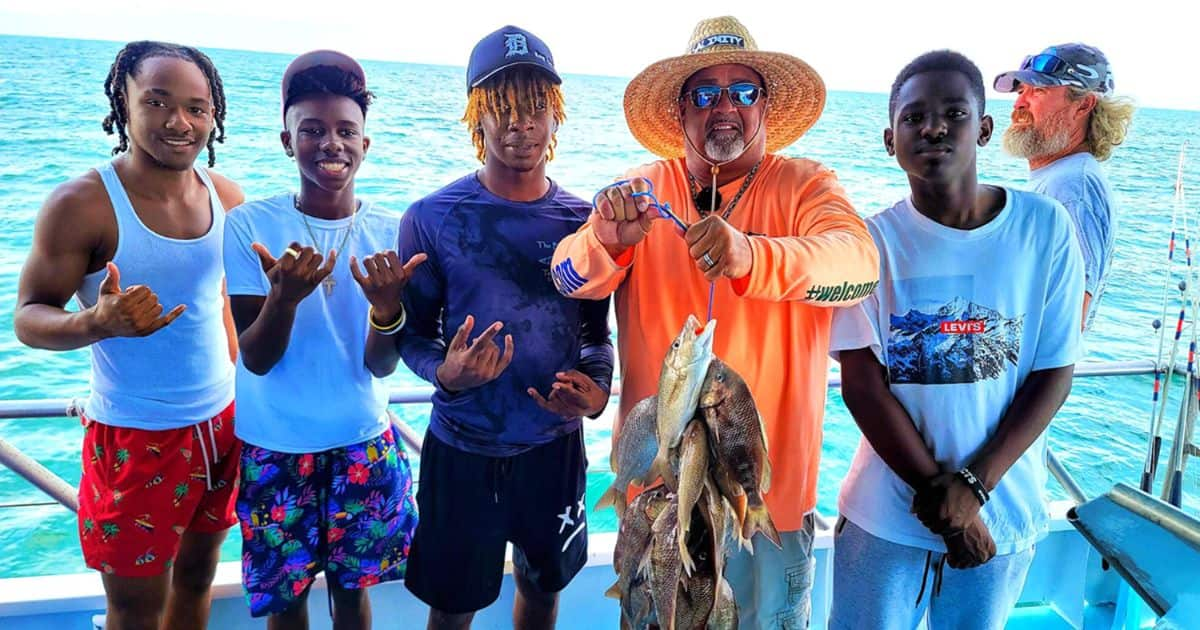 William "Big Will" Dunn not only enjoys fishing as a hobby, but he can personally attest to the positive impact it has on his life. "I knew how special it was when my dad took me," he said. "Just being out on the water is like being out on another world. I can't explain it." This kindhearted man had a "rough upbringing in Miami" but saw fishing as a sweet escape. If other kids turn to toys to relieve them of stress, the young "Big Will" turned to his fishing rod as his stress and anxiety reliever.
That's why he was not surprised when an 8-year-old Cameron Delong responded positively to fishing. "I saw this young boy that was frustrated and showed anger. [I] didn't know why until I found out his father was not in his life," he narrated. Dunn asked for his mom's permission, and they went fishing several times weekly. Then, he started noticing changes in him. "He started doing better in school, showing more respect to his mom, and just becoming more of a man of the household because his dad was still not in his life," Dunn said.
Cameron was the spark that started Take A Kid Fishing Inc. Dunn realized how fishing created a positive and lasting impact on kids without dads. This kind and gentle fishing enthusiast realized that his "life calling is to help other kids that are fatherless."
He started with 20-25 kids in foster homes. He took them on a fishing charter out of Clearwater, Florida, every Saturday. "We take them out, show them a good day and spend time with them and everything," he explained. "Just to get out of the boat, you see the difference in them."
It taught them life skills and values. It taught them patience, teamwork, how to relax, and avoid making harsh and rash decisions. It also taught them to support each other whether they catch fish or not.
But all expenses for these trips were solely shouldered by Dunn. Until three years ago, Take A Kid Fishing Inc. became a non-profit organization. It was only then that he was able to accept financial support from other people. He has been taking fatherless kids to these fishing excursions for 11 years now. He considered these children as part of his family. Carmelo, now 19, is still by his side and views him as a father figure.
The heart of "Big Will" is admirable. His love for the youth who do not have father figures is an extension of God's love for them. God will continue to be a "Father," not only to those who do not have father figures but to all of us. His heart is so big that it can undoubtedly accommodate everyone.
"We love because he first loved us." 1 John 4:19