Romello Early and Melvin Anderson are best friends at Buffalo creek Academy, New York. Their story of friendship and kindness is inspiring people.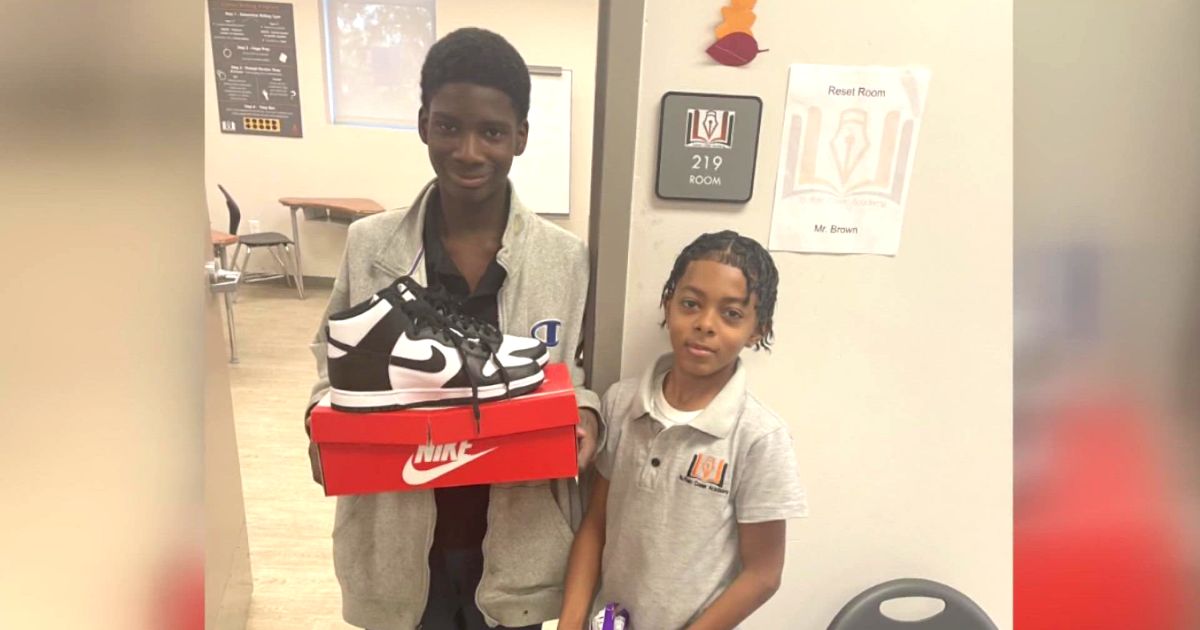 For some time, Melvin had been coming to school with shoes that have begun to worn out and was being bullied by other students for it. That was when, Romello stepped in to help his best friend.
"I could tell it was upsetting him," said Romello, despite Melvin's best efforts to mask that. "It just put a real bad ache in my stomach to see somebody have to go through that, and to be to be picked on just based off appearance."
He went to the shoe store with his mom and bought a pair of Nike sneakers with the allowance money he had saved up and gave it to Melvin.
Melvin feels grateful and appreciates what Romello had done for him and wants to pay him back but Romello says that, none of that is required because he did what he did out of love and is a gift from him.
Melvin is an introvert while Romello is a highly spirited person and despite being the same age, Melvin is nearly a foot taller than Romello who is 4'6 foot tall. Romello says that he had been always picked on for his height in his old school and so he decided that no one should go through the same feelings he did because of their appearance.
On learning the story of the two unlikely friends, Bryant Brown Jr, the Dean of Culture was almost brought to tears and hopes that this act of kindness will have a ripple effect and catch on to others in the school.