Anthem Lights is a vocal group from Nashville, TN that is known for their unique mix of Pop, Rock, Christian, and Gospel music. Today they are performing an original Christian song 'Wherever I go.'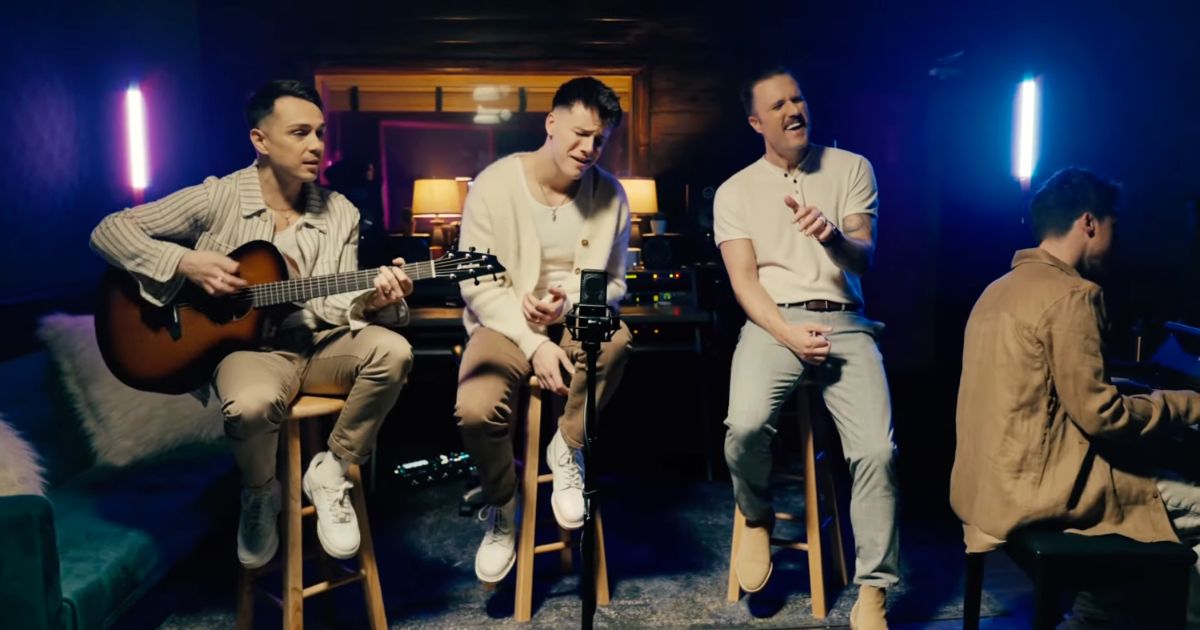 The group is comprised of four talented singers named Caleb Grimm, Chad Graham, Joey Stamper, and Spencer Kane. They have released several albums and singles that have topped music charts.
They are also known for their viral videos and performances that showcase their exceptional harmonies and innovative arrangements. In addition to creating original music, the group also covers songs and mashups from other artists.
Their latest original "Wherever I go" is about God's encompassing love in the life of a believer which goes beyond human understanding.
I've spent a lifetime running
Trying to find what's missing
Even when I've been distant
You've always been right here
On days that I can't see it
When I feel undeserving
You're always there to show me
You've always been right here
Now I know that I'm never alone
The lyrics describe the believer's realization of the constant presence and love of God. As the author acknowledges their own history of running and searching for something missing in their life, he also recognizes that God has always been with them, even when they felt distant or undeserving.
Your love will follow me wherever I go
Your love will rescue me and carry me home
There's not a place I could run that you won't chase
Your love will follow
Follow where I go, go, go
Will follow where I go
The author notes that even on days when they can't see it, God is always there to guide and support them. They express gratitude for this constant love and support and acknowledge that they are never truly alone.
Where can I go from your Spirit?
Where can I flee from your presence?
Up in the heavens or down in the depths
You are there and you are here
There is nowhere one can go to escape the presence of this higher power, as it is present in all places, from the heavens to the depths. This further emphasizes the idea of the constant and all-encompassing love and support provided by God.
The song as a whole expressed a sense of comfort, reassurance, and gratitude towards God that is always present, guiding, and supporting the speaker, no matter where they go or what they do.