A spontaneous act of kindness by a young teen with no expectation of praise or repayment is being widely appreciated by people all across the country.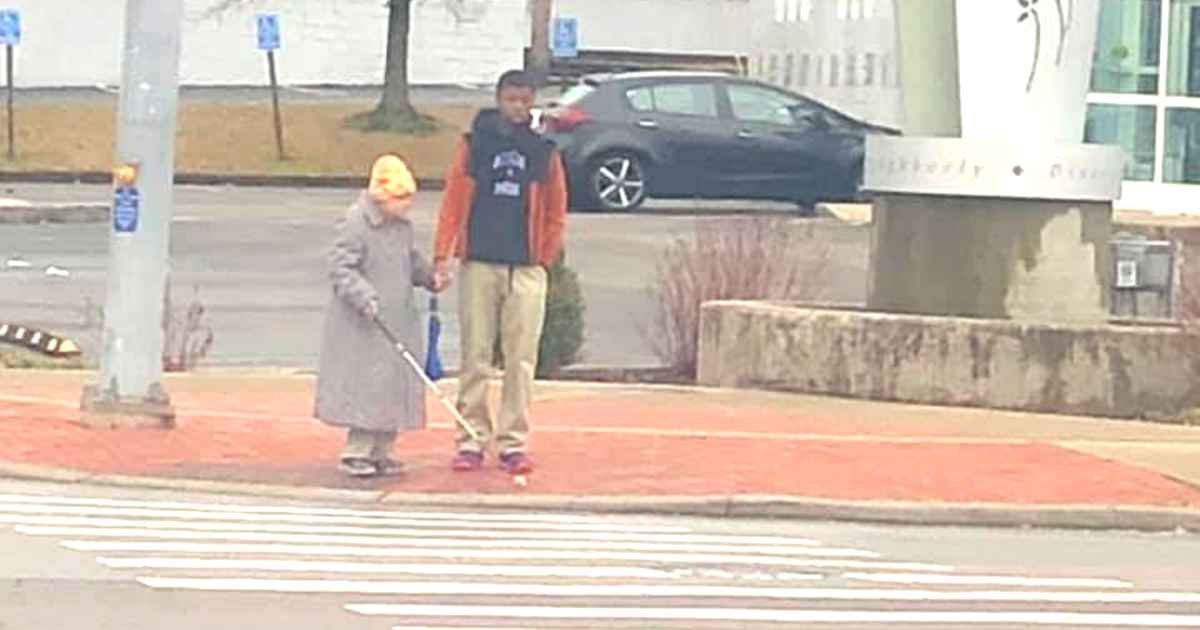 Brother-sister duo, Dontarius and Diamond Caldwell were waiting at a Cincinnati, Ohio, bus stop for their ride to school when Diamond saw an old woman struggling to push the crosswalk button. "I told Dontarius that I think she blind," Diamond said. "You should get up and go help her, and he got up and went."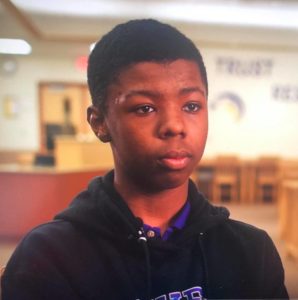 The 15-year-old boy immediately obeyed and approached the woman, "I said, 'Ma'am, do you need some help?' And she said, 'Yes.' She gave me her hand, and I held it."
Mike Garibay was driving around there when he saw the incident unfold right before his eyes. He saw Dontarius' act of kindness and clicked a picture and posted it on Facebook. "Just thought, 'Man, that is the coolest thing I've ever seen,' when they stopped at that corner," Mike said later. "I had to take a picture."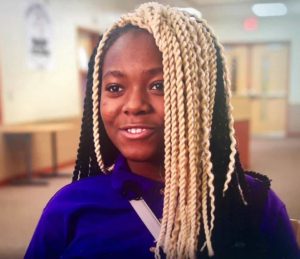 When the kids' mom, Sheena Ferrell, saw their photo online, she was thrilled. "A friend of mine had shared it, and I was like, 'That looks like my son!'" Sheena said. "He's always willing to help. He's such a good kid. I just love him so much."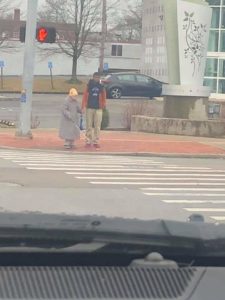 Finally, Dontarius reacted to the whole incident and the publicity he was getting as "I really didn't think I would be on camera," he said. "I was just helping the elderly, giving a helping hand. The key word is helping hand. Everybody gotta get a helping hand."
These kids have been raised wonderfully by their parents and we praise the Lord for the wisdom and kindness that Diamond and Dontarius have at this young age.