A group of teens in New Jersey warmed hearts after they rescued two young children from an icy pond on Thursday. The five boys formed a human chain and pulled them out of the freezing waters.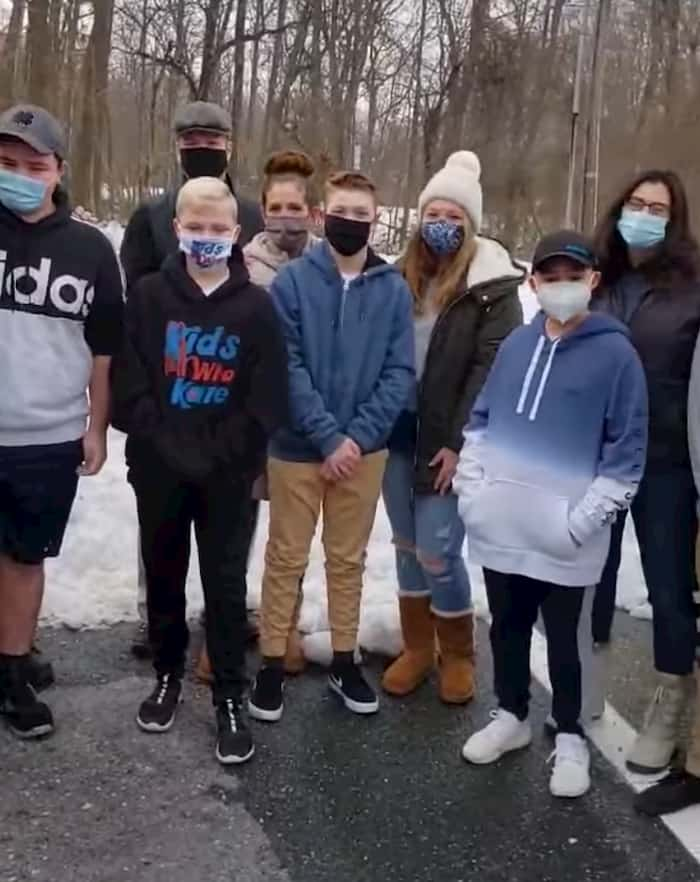 A pair of New Jersey youngsters were out for their first-ever sled ride but sadly crashed through an icy pond. If it were not for a group of five heroic teenage boys, it would have been a tragic incident.
Dad Rich Heid took his kids, Olivia, 8, and 4-year-old RJ, for their first-ever sled ride at the slopes at the Beacon Hill Country Club in Atlantic Highlands on Thursday afternoon. "We went to the smaller hill with no other kids to be safe," Heid said, "They went down once and loved it."
But on the second run down, the siblings "kind of ricocheted from a tree and the sled turned, and it was backward and took off." The dad said, "I grabbed a small sled and went after them. I was yelling 'Jump off! Jump off!' [but] of course, they couldn't," the dad said. "Luckily, those five teenagers were at the bottom of the pond."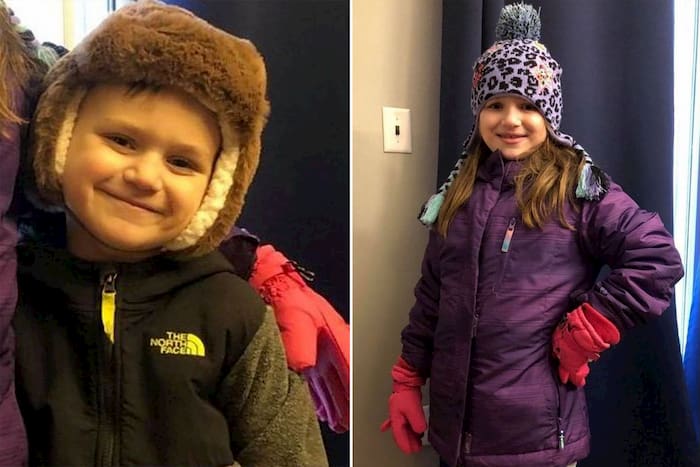 The Middletown High School North freshmen were at Beacon Hill to sled and stopped to see if the pond had frozen over when they heard Heid's chilling screams. "I heard the father yelling 'Jump off!'" recalled Kiernan Foley, 14, who is a member of the local Boy Scout troop. "The sled was going fast."
The hero high-schooler didn't think twice before jumping into icy cold water and swam to reach the terrified youngsters. "I picked up RJ and handed him to my friend," then, "I grabbed Olivia and … I was able to get her up and handed her off," Foley said.
So I heard about this story, about 5 teen Freshmen from Middletown HS North, saving the lives of an 8yr old and a 4 yr old. And I just had to meet them!
I got to interview them this afternoon, and reward them… what an honor for me! See below! Cool & Dope Fox News CBS News Good Morning America Live with Kelly and Ryan Eyewitness News ABC News CNN News NBC Nightly News with Lester Holt News 12 New Jersey Ellen DeGeneres The Ellen Degeneres Show Kelly Clarkson The Kelly Clarkson Show NJ.com Middletown Township. NJ. News, Events and Public Information Governor Phil Murphy Middletown High School North

Here's a link to their story:

https://m.facebook.com/story.php?story_fbid=10157794813321444&id=596211443

Posted by Kids Who Kare on Saturday, December 19, 2020
Ryan Day, 15, and 14-year-olds Drew Scalice, Joseph Dietrich and Tyler Armagan managed to get the children to safety and comforted them till their parents raced down the hill to the pond. "I saw Kieran hop in and I went in after him," said Day. "I took RJ from Kieran and handed him to his mom."
The children's mother, Stephanie Irlbeck, 35, was "screaming" as her kids sled down the hill into seven feet of water in the pond. "Kieran just walked right in and got them," Irlbeck said. "All the boys helped… they are amazing." Olivia agreed as she said, "I was soaking wet, freezing, and scared," she said. "The boys really helped us." The teens' heroic act helped prevent a tragedy.
"If RJ [had fallen] under the ice, this is a whole other story," Irlbeck noted. She took to the Middletown community Facebook page, and penned a tribute for the boys, "Not only did they stop a potentially catastrophic situation they didn't even want anything in return." Irlbeck wrote, "Thank you. THANK YOU for having such AMAZING KIDS," Irlbeck added, addressing the teens' parents.
The boys said they didn't want anything in return, Day said, "It's what you do… You do a good deed, you don't do it for rewards," said Foley. While Day said, "I don't want a reward," he said, "I feel good we helped the kids." Another teen, Dietrich, added, "We were just doing a good deed. We were worried about the kids. We're all happy they are OK."
Heid said what the teens did helped "restore [the parents'] faith in humanity. "Those kids are amazing, so humble, so helpful," the dad said. "They wouldn't take anything… They just said they were happy to help."