The Texas Rangers have clinched their first-ever World Series title, crediting their faith in God as a cornerstone of their success.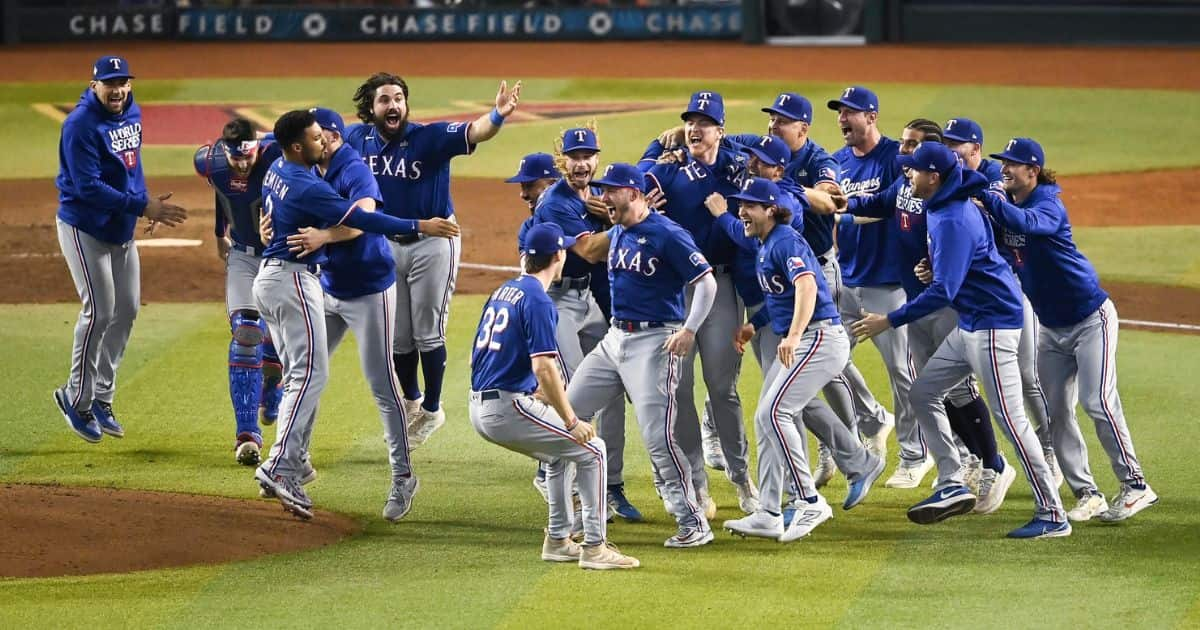 As the celebrations ensued, the team's devotion was prominent. Tony Beasley, a seasoned coach with the Rangers, was clear about the source of his gratitude: "Anyone that interviews me or gives me an opportunity to speak, God's going to receive the glory," he stated. This victory was not just about baseball; it was about something much larger for Beasley and his team.
"This is unbelievable, what a dream come true."

Evan Carter steps on the #MLBTonight set to talk about his calm demeanor, and is joined by some special guests ❤️#WorldSeries | #WentAndTookIt pic.twitter.com/NfaJERDX5v

— MLB Network (@MLBNetwork) November 2, 2023
Rookies Evan Carter and Josh Jung have been pivotal in the Rangers' journey to the top. Despite joining the major league roster just before the postseason, Carter's impact was immediate, "This is just an unbelievable experience… I'm blessed to be here," he expressed. Jung overwhelmed by the emotions of the win, simply summing it up as, "Wow, we did it."
Their feats on the field are notable, with an exceptional 11-0 record in road games, but it's their off-the-field stories that resonate. Jung's commitment to faith is boldly declared in his bio, identifying himself as a "Competitor for Christ," a journey he embraced since his high school years. Meanwhile, Carter's upbringing in a Christian family laid a foundation that kept him "grounded on the Lord," as his youth minister, Jason Holly, attested.
Carter's gratitude towards God was evident even before his major league debut, and he's used his growing popularity to give back. Through the sale of "Jesus Won" T-shirts, he and his wife, Kaylen, support community programs in Carter County, TN. Kaylen herself professed, "All the glory to God. Without him, we wouldn't be here."
Pitcher Jose Leclerc, donning the same "Jesus Won" T-shirt, has also made his Christian faith evident throughout the series. This spiritual camaraderie has resonated with fans, many of whom commend the Rangers for their stance on faith and values, as reflected in their decision not to host an LGBT Pride night.
The baseball season began with the preseason favorite to win the World Series (the Dodgers) honoring drag queens that mock Jesus and it ended with a the Rangers winning the World Series the day their player Jose Leclerc celebrated Jesus with a "Jesus Won" shirt. He won indeed. pic.twitter.com/8HrZqczVer

— Robby Starbuck (@robbystarbuck) November 2, 2023
As the Texas Rangers celebrate their historic win, they stand united not just by their skill and determination, but by their faith that has guided them to the pinnacle of baseball glory.
"Whatever you do, work heartily, as for the Lord and not for men," — Colossians 3:23