Redeemed Quartet sings an uplifting cover of 'Thank You, Lord, For Your Blessings On Me' at the cabin.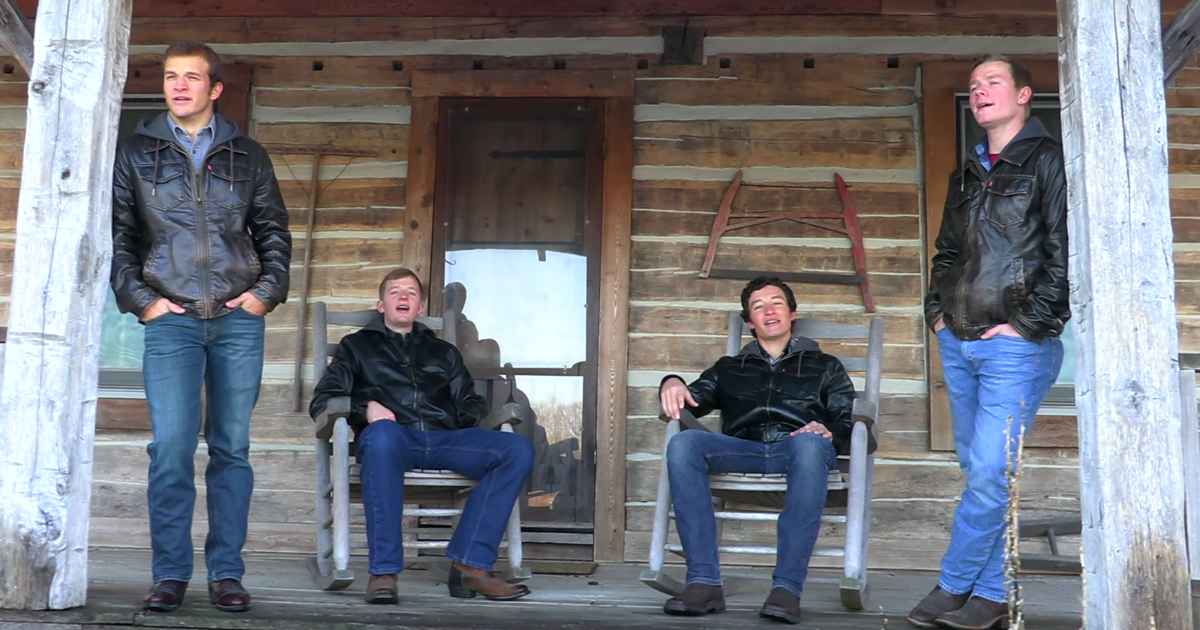 As Christians, we can truly say that we need the Lord Jesus Christ every step of the way as we start a new year and we can truly say "we have been so blessed" by the Lord!
The songwriters of this song are 3 brothers: Ed Easter, Russell Easter, James Easter. This song has been chosen as the "Bluegrass Recorded Song of the Year" in 2002. It has also won a Dove Award.
James was a convicted felon and recovering alcoholic just out of prison. He had a job that paid very less, but he had a wife and a young child and they lived in a tiny 2 room house and paid $10 a month for it.
While the world looks upon me
As I struggle along
They say I have nothing
But they are so wrong
In my heart I'm rejoicing
How I wish they could see
Thank You Lord
For Your blessings on me
He felt he was down and out but he also knew being a young Christian that he had something in his life that made him happy. So he sat down and wrote the words to 'Thank you Lord for your Blessings on Me' which became one of the most beloved gospel songs in history.
There's a roof up above me
I've a good place to sleep
There's food on my table
And shoes on my feet
You gave me Your love Lord
And a fine family
Thank You Lord
For Your blessings on me
This song is among the very first songs most of us have learned to sing and we all can truly relate to this song because we have so many blessings to be thankful for. God has always kept us safe in our darkest years and He has always provided us all our needs.