Mac Allisomreh sings a beautiful cover of Don Moen's 'God Will Make a Way.'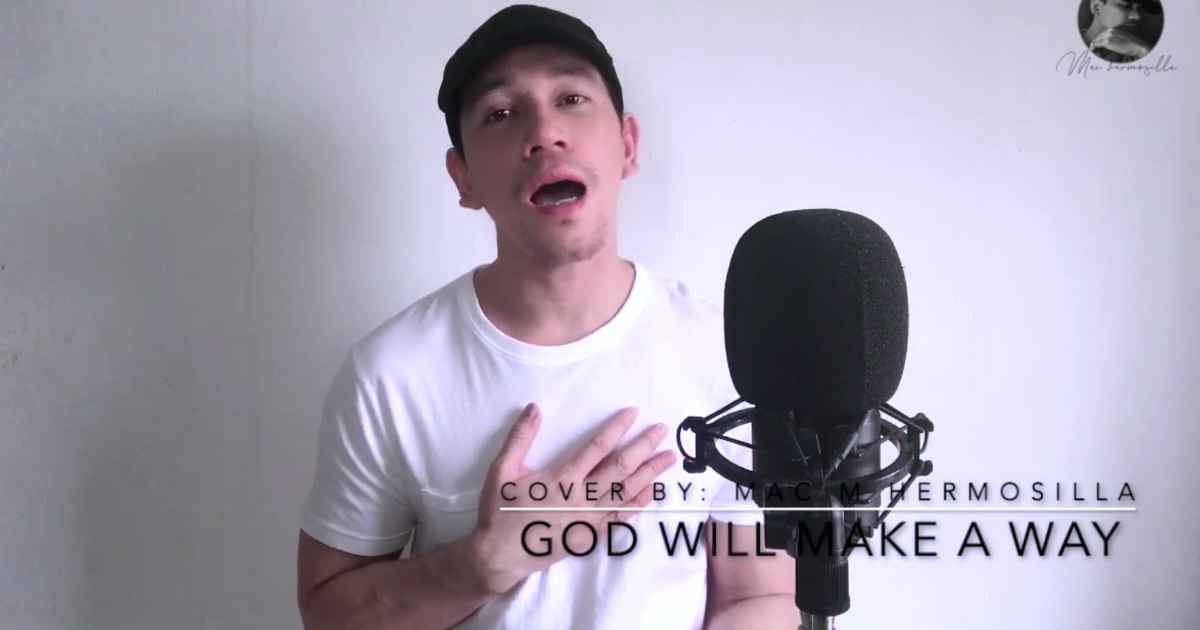 No one needs an introduction to this song by Don Moen because it is so popular and sung by Christians all over the world.
Allisomreh is from Thailand and is giving all of us inspiration today to keep going on no matter what we face right now.
'God Will Make a Way' was released on the album, The Best of Don Moen and was released in 2003.
God will make a way
Where there seems to be no way
He works in ways we cannot see
He will make a way for me
He will be my guide
Hold me closely to His side
With love and strength for each new day
He will make a way, He will make a way
The song was written for his sister-in-law and her husband, whose oldest son died in an auto accident while their other three children survived but were seriously injured.
By a roadway in the wilderness, He'll lead me
And rivers in the desert will I see
Heaven and Earth will fade but His word will still remain
And He will do something new today
Today as the world faces its worst days yet, this song is a reminder to us that God is always watching over us and that He is making a way for us in every situation.