Marina S shared a beautiful cover of 'The Lord's Prayer' by Albert Hay Malotte performed at St Mark's Chuch, Binfield, UK.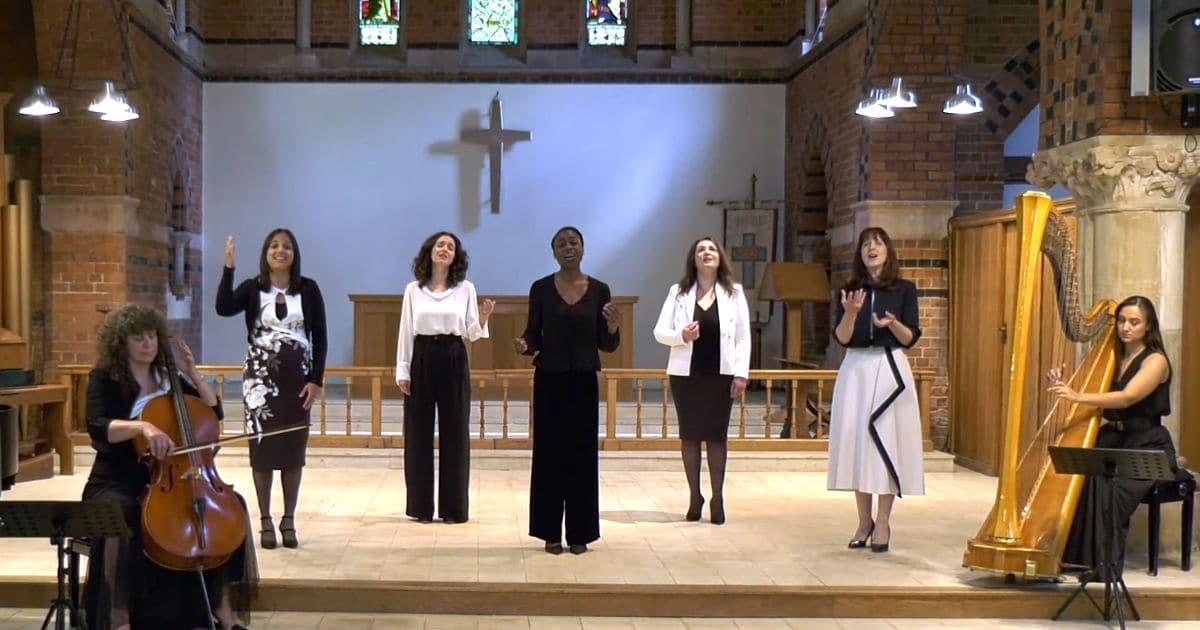 We must appreciate the talent of the five women who sang with all their hearts in worship to the Lord, they are sopranos- Dana Costescu, Elvira Duarte-Blackburn, Ana Thompson, and the Altos- Alina Balan, Eberechi Anucha and the music was beautifully arranged by Marina Sadzakov.
'The Lord's Prayer' is a musical arrangement of the scripture-based prayer that Jesus taught His disciples to pray. Albert Hay Malotte set this prayer to music in 1935 and has been covered since by many talented singers.
His New York Times obituary said: "Mr. Malotte's musical setting of 'The Lord's Prayer' was the first one that achieved popularity, although the prayer had been set to music many times before." He dedicated the song to baritone John Charles Thomas, who made Malotte's composition of 'The Lord's Prayer' popular among the public with his radio performances of it.
THE LORD'S PRAYER
(OUR FATHER)
Our Father, Who art in heaven,
Hallowed be Thy Name.
Thy kingdom come, Thy will be done
On earth as it is in heaven.
Give us this day our daily bread,
And forgive us our debts,
As we forgive our debtors.
And lead us not into temptation,
But deliver us from evil,
For Thine is the kingdom
And the power, and the glory, for ever.
Amen.
Today as we listen to this version of The Lord's Prayer we are reminded of the importance of praying to our Heavenly Father who has the power to provide for us, protect us and deliver us from all evil. Amen!