Victory Brinker is only 8-years-old but is a blessed opera singer who is using her God-given talent to bring joy to people around the world.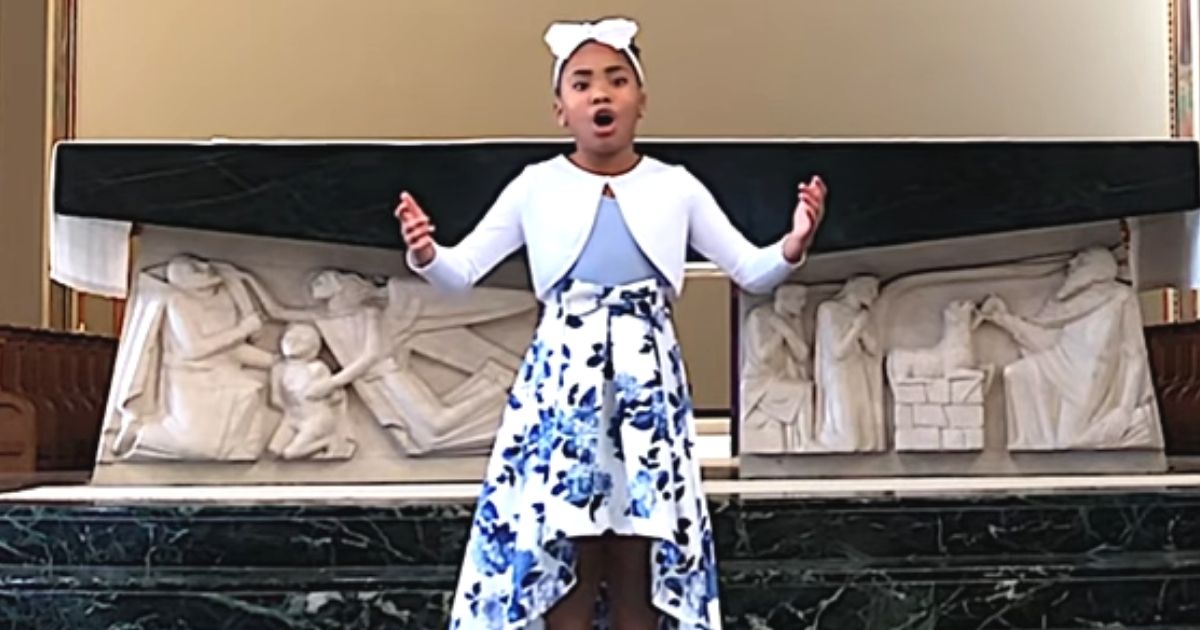 Today Victory Brinker is singing 'The Prayer' at a sound-check at the beautiful and historic St. Vincent's Cathedral.
Victory is a coloratura soprano who sings repertoire in six languages and has sung all over the US including at Carnegie Hall, the Apollo and for NBC's Little Big Shots.
The Prayer was originally sung by Andrea Bocelli and Celine Dion.
This performance today reminds us of the grace and wondrous beauty of our Creator. We pray that God continues to use Victory Brinker to inspire people around the world.