Feeling tired, burdened, and disheartened? Listen to 'The River' by Brian Doerksen and be washed in the boundless love of Jesus.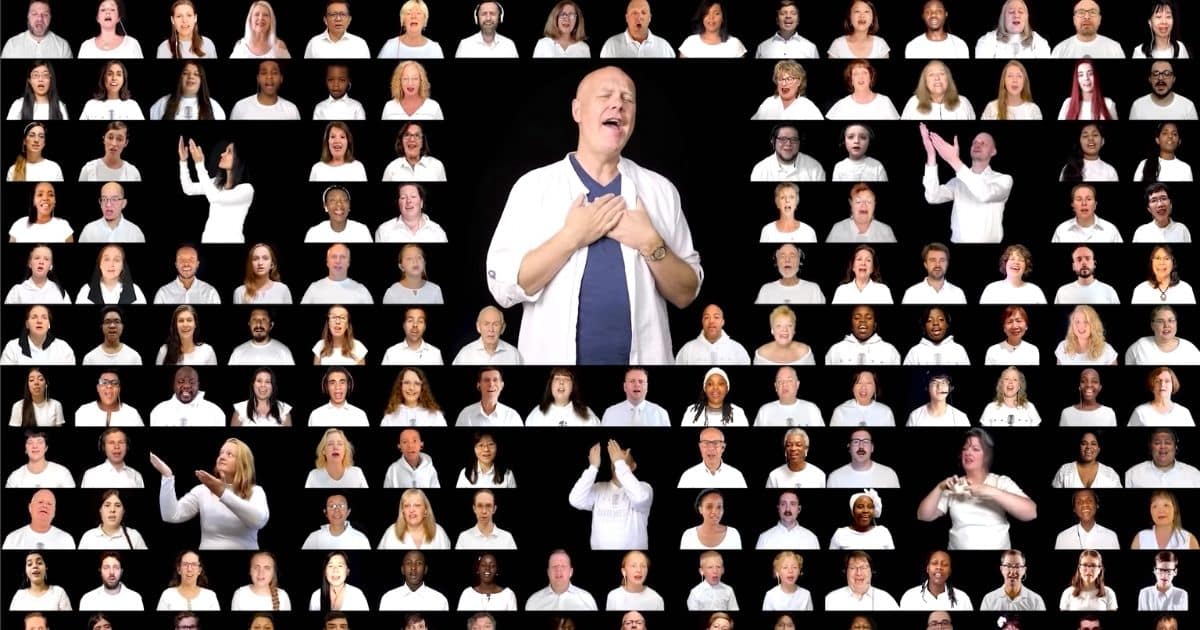 Brian and the Virtual Choir did an awesome job to bring this song to life! 143 singers (adults, kids, teens) from 41 nations collaborated with him to render this moving song. Accompaniment is no longer needed for this song. The superb harmony and their crystal clear voices are more than enough to bring it to life. 'The River' has indeed, touched lives which was evident from the pieces of feedback from the listeners in different parts of the world. It inspired them, gave them hope, and helped them to face life's challenges. Some even, were deeply touched that they cried when they heard it.
This pandemic season is really overwhelming for almost everyone. There are just times when we want to just unload our burdens even, for a short while for temporary relief. 'The River' can be a pleasant invite to rest momentarily and be overwhelmed by the love of Jesus. This powerful yet, soothing song is a sanctuary for anyone seeking rest from the world's cares. "Precious Jesus, I am ready, to surrender every care; Take my hand now, Lord I need to meet you there". He is calling, He is waiting; Jesus longs to meet you there. These are just some of the lyrics from the song which are not just pleasant to the ears but also, soothe aching souls.
"He is calling, He is waiting; Jesus longs to meet you there" were the last words of the song. Jesus is indeed, calling and waiting for everyone to come to Him. He is longing to meet us where we are now. He is willing to welcome and accept us for who and where we are as of the moment. We do not need to pretend or even, mask our pains to come to Him. Satisfaction, fulfillment, and lasting refreshment can only be found in Him. No amount of accomplishments, people's approval, money, fame, or love/attention from anyone can fill up the void in our hearts. Don't delay coming to Him. This is the best decision one can ever make in his/her entire life. This is a decision where one can certainly, not go wrong. It is only in Him can one find the refreshment a parched and weary soul needs.
"For he satisfies the longing soul, and the hungry soul he fills with good thing." Psalm 107:9