Jac Marino sings a cover of the Christian Hymn 'My Hope is Built on Nothing Less (On Christ The Solid Rock I Stand)' in the style of Norton Hall Band.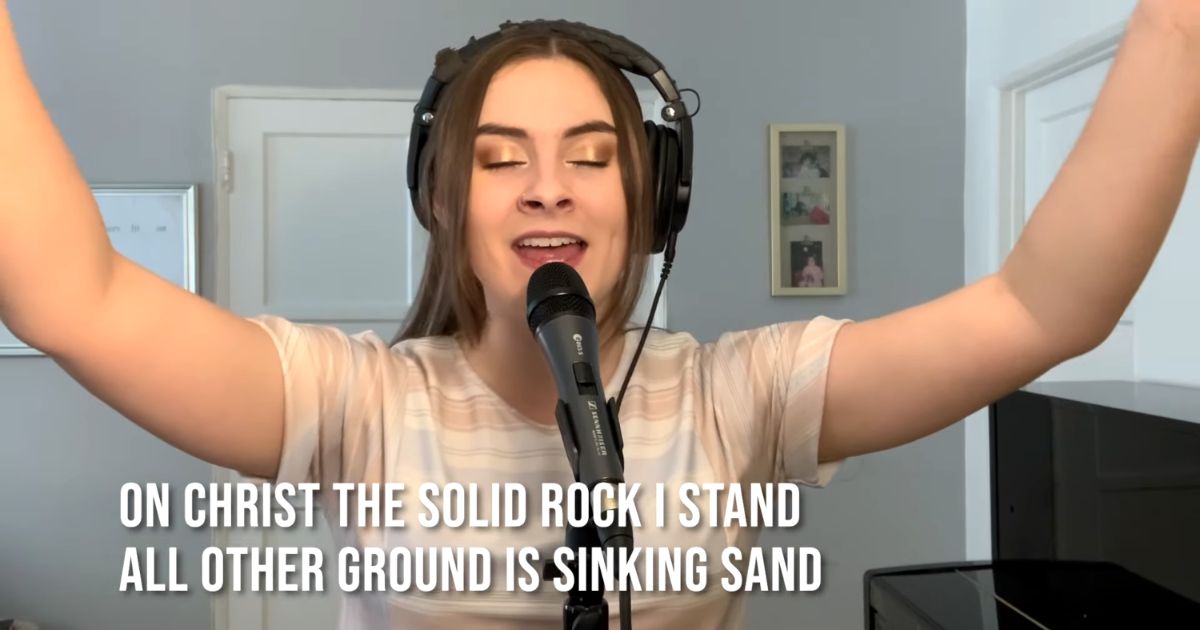 The Christian hymn was written by Edward Mote in 1834. As the story goes, he wrote the song one day on his way to work. The faith-filled words coming out of the heart, inspired by the Holy Spirit.
Mr. Mote as a child grew up in the streets of London very much neglected by his parents who are busy managing a pub.
He did not even know God existed till he heard of Him and His Words at the age of 18 and was baptized. He had a successful career as a cabinet maker and became a pastor at 55, and went on to serve for 21 years, never missing a Sunday in the pulpit, till his death at 77 years old.
My hope is built on nothing less
than Jesus' blood and righteousness.
I dare not trust the sweetest frame
but wholly lean on Jesus' name.

On Christ, the solid rock, I stand;
all other ground is sinking sand,
all other ground is sinking sand.
The Lord is my rock and my fortress and my deliverer; My God, my strength, in whom I will trust; My shield and the horn of my salvation, my stronghold. Psalms 18:2 (NKJV)
"Therefore whoever hears these sayings of Mine, and does them, I will liken him to a wise man who built his house on the rock: and the rain descended, the floods came, and the winds blew and beat on that house; and it did not fall, for it was founded on the rock. Matthew 7:24‭-‬25 (NKJV)