Former NFL star and Christian celebrity, Tim Tebow says that God is the only person whom we must please and not people. The quality of his life became better when he changed into that perspective, he says.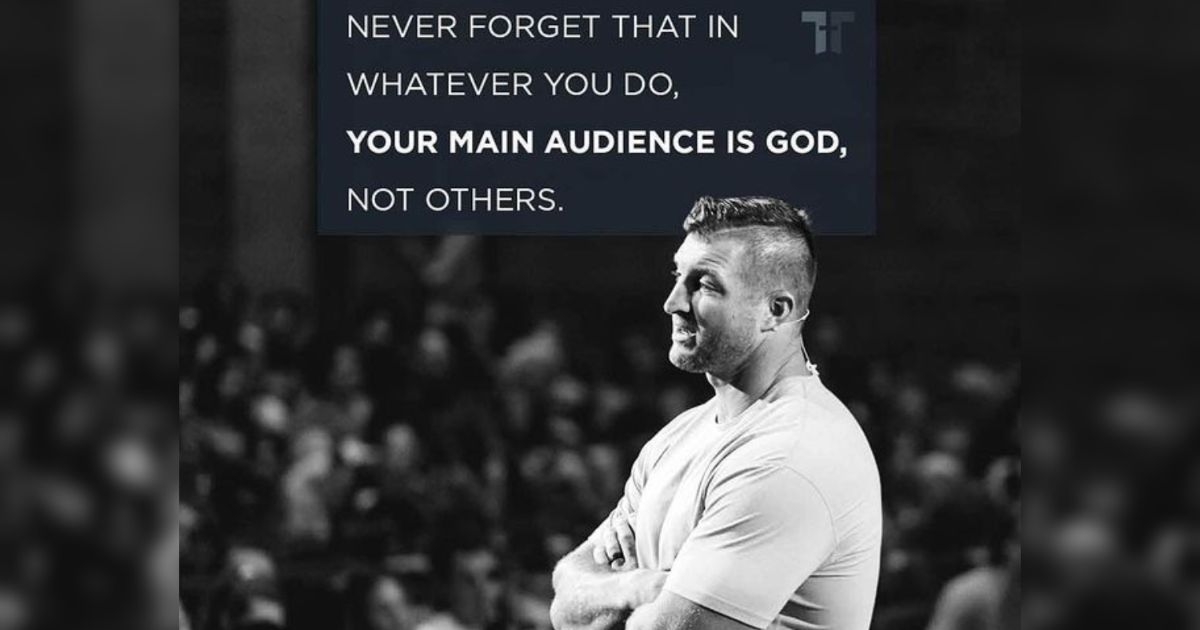 Tim is currently engaged as a commentator on the ESPN/SEC Network. He recently made a post on Instagram in which he shared a very important message from his own life for Christians, especially the young men and women who are called upon to make a difference and leave a mark in this world for Christ.
"Growing up, I always wanted people to like me. I was what you would call a people pleaser. Today, while I still strive to do good things for others as we all should, I've come to realize that our main audience in life isn't other people. It's God. Be motivated not by what other people think about you but by what God thinks about you!"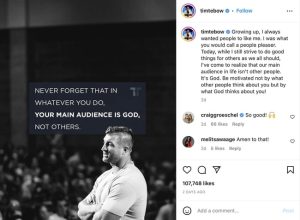 Tebow calls out to the believers of Christ, not to be led or influenced by the opinions of the people, which includes friends and critics. They are just plain noises that will distract us from listening to the still small voice of God. He encourages Christians to find ways to please God with their lives and not bend over backwards to please men, nor be utterly discouraged by their insulting words, aimed at breaking them down. Our decision making should be led by God's word and not by the words of random critics of our faith and works.
Tebow said that if Christians care too much about what others think, then they eventually will fall short of doing God's will.
"Only God has the right to define your life. Don't give critics the power or right to define you. Start tuning them out today, and tune into God's voice," he wrote in a twitter post.
Do you struggle with people pleasing? I encourage you to watch this…

Only God has the right to define your life. Don't give critics the power or right to define you. Start tuning them out today, and tune into God's voice. pic.twitter.com/WooCy1IMVA

— Tim Tebow (@TimTebow) July 21, 2020
"Listen to Me, you who know righteousness, You people in whose heart is My law: Do not fear the reproach of men, Nor be afraid of their insults. For the moth will eat them up like a garment, And the worm will eat them like wool; But My righteousness will be forever, And My salvation from generation to generation." Isaiah 51:7‭-‬8 (NKJV)