Hebrews 13:1-3, "Keep on loving one another as brothers and sisters. Do not forget to show hospitality to strangers, for by so doing some people have shown hospitality to angels without knowing it. Continue to remember those in prison as if you were together with them in prison, and those who are mistreated as if you yourselves were suffering."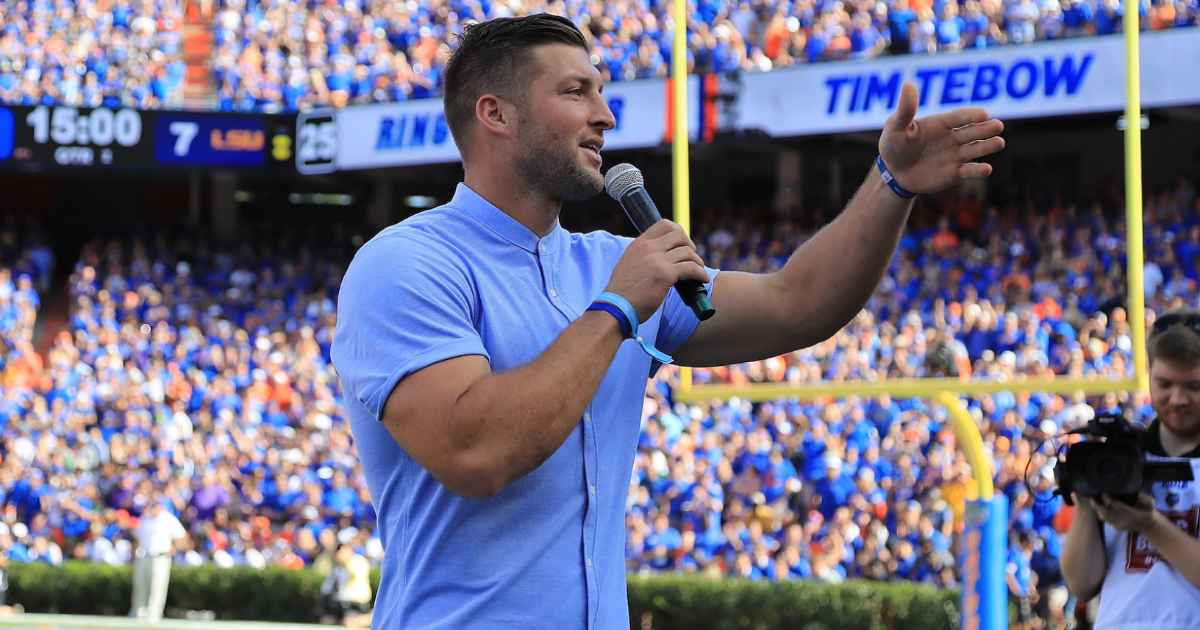 NFL quarterback, baseball player and sports commentator, Tim Tebow was being the hands and feet of Jesus when he visited Alfred D. Hughes maximum-security prison, in Waco, Texas, where he met the inmates and spent quality time with them.
He shared a video on Instagram where he was seen engaging having a pushup contest with inmates, "We had fun, but I got smoked! So encouraged by what God is doing at Alfred Hughes prison and grateful for the time spent with my new brothers in Christ today!" Tebow wrote.
View this post on Instagram
Tebow wrote, "Excited to see how they will use their lives for the Kingdom as the grow closer to God and encourage others to live in faith! Thank you to the Warden and the entire staff- thank you for opening your doors and letting us love on your boys today!"
He also took a selfie with the prisoners and wrote, "So grateful to spend time with my new brothers in Christ at Alfred Hughes Prison and encouraging them in the hope that Jesus brings!"
View this post on Instagram
A father of one of the inmates contacted him while he was in Waco, and asked him to visit the prison to see his son. Tebow, got his foundation to get in touch with Discipleship Unlimited, a prison ministry in Waco, to set up the visit.
"He was just telling them that he was there because he loves them and they have a purpose and they can fulfill that purpose even where they are," Suzanne Mabry, a Discipleship Unlimited leader said. "And he told them God loves them and there is nothing they could have done that would interfere with that love."
Tebow, was supposed to spend just a few hours at the prison, but ended up staying for five hours with the inmates. "I was just so emotional, I started crying and was blown away," Mabry added. "He was in such a rush when we left but just to spend the day doing this when he could have been doing whatever but this is his passion and it just showed. It meant so much to us, and it meant so much to the guys just to know someone cared."
Duck Dynasty star Jep Robertson also went to the prison to meet Tebow and the prison inmates as well, "Thank you to the Warden and the entire staff- thank you for opening your doors and letting us love on your boys today!" Tebow said in his Instagram post.