Tina Hines' story was really out of this world. She died for several minutes, went to heaven, and met Jesus face to face. Then she came back to life to share her powerful testimony.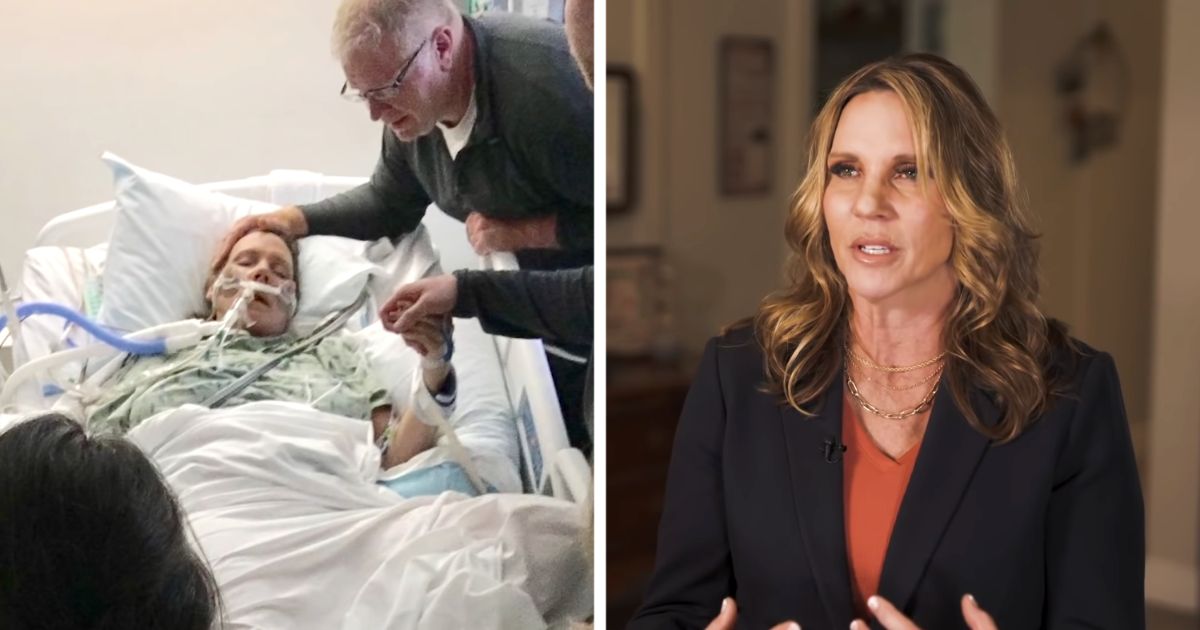 Brian Hines, Tina's husband, faced one of the greatest fears of a spouse–his wife's death. Tina passed out, was no longer breathing, and was unresponsive when Brian called 911. He assumed that she suffered from a heart attack.
Brian recounted, "I've never seen anybody with their eyes rolled back and-and literally starting to turn purple." His neighbor, Jeff Logas, came and tried to help. He tried to find a pulse but to no avail. He then began CPR. Sadly, it was not enough to revive Tina.
Brian said, "Jeff said, 'Brian, I can't do this. I'm not doing it right.' And so, I put the phone down on the rocks, and I just start pushing on Tina, pushing on her chest in the middle of her chest, I was panicked."
Jeff described how desperate Brian was to revive his wife. He narrated, "Jeff shares his experience at the moment, "It was–it was like a man giving every last breath that he had to try to get his wife back."
The paramedics arrived, gave her two rounds of epinephrine, and shocked Tina's heart. Brian was very emotional while recalling what happened, he said, "They did it a third time, and I'm looking at them going, 'Guys, is-is her heart beating? Can you get her heart to beat? Please God, please make her heart beat.'"
She had a deep cut on her forehead due to the fall, a cracked sternum/breastbone, and fractured ribs from the CPR. Time was ticking, but they still could not get a pulse even after 20 minutes. With Tina's heart still not beating, they took her to Deer Valley Medical Center for medical help. "In my mind, I knew she was dead. There was nothing," said Jeff.
Brian was pleading and desperately asking God to save Tina. "It was a prayer of desperation. I said, 'God, take everything from my life if you'll give me back Tina.'" Friends and family members came to pray and be with Brian at this trying time.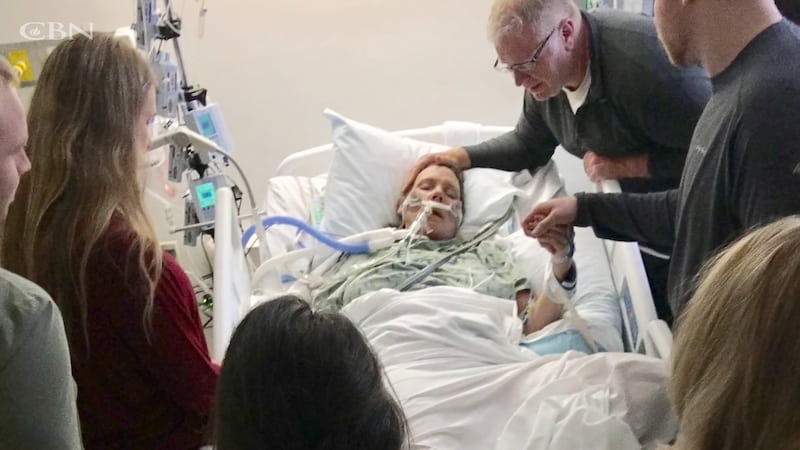 The doctor explained to this worried husband that they defibrillated her again in the ER, and she came back. But, she had limited or no oxygen at all for approximately 27-28 minutes. They would induce her into a coma to relax her. The team would also run tests to figure out what happened to her. The doctor also said that most people do not survive after not having oxygen in the brain for only 5-10 minutes. But Tina was without oxygen for a period longer than that, and this would leave her with a major brain handicap if she survives.
"I mean, she's vented, the thing's breathing for her. She's got all these tubes on her. And your eyes just immediately go to that monitor, watching the heart rate thing, the chart and hearing the beeping and seeing the numbers. It was crazy. But I had to be happy too that at least she is alive," Brian described what Tina had experienced. Meanwhile, the ICU room was filled with friends, family members including Tammi, Tina's sister, and his husband, Dave.
The following day, her vitals normalized and the doctor wanted to take her off the ventilator to check if she could breathe on her own. Brian whispered to her ear, "The doctor needs to know that you can breathe on your own. And I told them that you are [a] superwoman. Can you show him that you can breathe on your own? Her chest went … When I looked back at the doctor and he goes, 'That'll work.'"
Tina continued to make progress, now conscious, her brother-in-law gave her a pen and held a notebook for her. She wrote down letters in disarray. She was trying to tell them something important. They tried to figure out what she wanted to say. Brian recounted, "We figured out that she wrote I-T-S-R-E-A-L. 'What's it's real?' And I go, 'The pain? The hospital?' She's slowly nodding her head. Eyes are closed. She's fully vented. She's moving all this. No, and then my daughter goes, 'Heaven?' And she goes–she nods YES."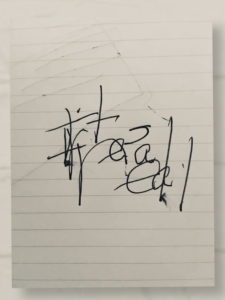 Dave said that as soon as someone uttered 'Jesus' peace came across her. When Brian saw this, all he could say was, "She's going to be just fine."
Her doctor said that she would not be able to speak right away. But, Tina beat the odds. She immediately had a lot to tell. She narrated what happened to her when she was unconscious.
She said, "I just wanted to share that I saw Jesus face to face and the unbelievable rest and peacefulness of what I was experiencing was Jesus standing there with His arms open wide, and right behind Jesus standing there was this incredible glow it was the most vibrant and beautiful yellow."
"God is real in my life. Jesus is real. Heaven is real. I know that God can use every situation to make us who we are in Christ," said Tina.
Surprisingly, she was discharged from the hospital after four days only. Aside from the fractured sternum and ribs, everything seemed to be doing well. The greatest miracle was, she did not sustain any brain injury after what she had experienced. She is even training for a half marathon now, obviously living her life to the full.
Jesus is the only One who could pull off the greatest miracles we can ever experience. When things seem to spiral down, it's only He who can lift us out of any pit we are in.
"Is anything too hard for the Lord? I will return to you at the appointed time next year, and Sarah will have a son." Genesis 18:14
Watch Tina Hines' Testimony Below