There are many inspiring stories of people who have been healed miraculously from coronavirus but this one beats them all.
Tionna Hairston was declared brain dead due to coronavirus at Forsyth Medical Center in Winston-Salem, North Carolina in June. But now 4 months later she was released from Novant Health Rehabilitation Hospital and is back home.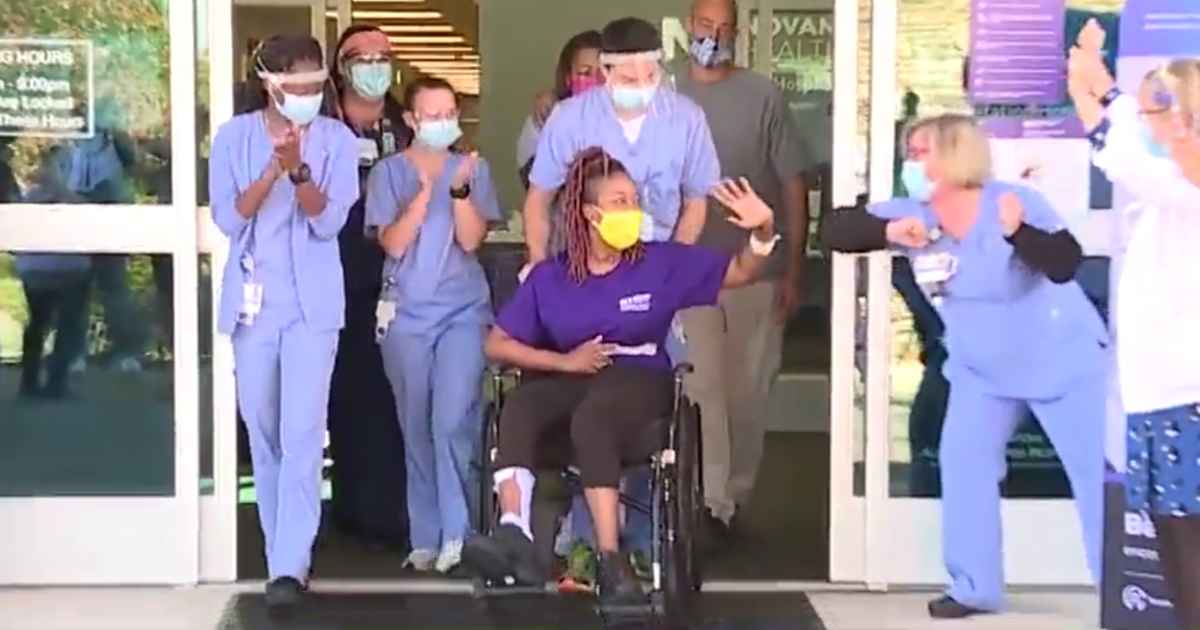 Coronavirus diagnosis
Hairston, 26, was the caregiver for her mother, Stacy Peatross when she contracted the virus in May. Her initial symptoms were a loss of smell and taste, but by June she was feeling extreme weakness and nausea. She also had terrible headaches from a stroke she had suffered, which made one of her arms unusable and gave her trouble while walking.
Her mother Peatross said, "I didn't pick up on it at the time because I thought she was just weak from the virus," Peatross said. "But, there came a point when I recognized the sign of a stroke where her eyes were going opposite of each other." The stroke was making her bleed from the brain and had blood clots.
Worst 30 minutes of her life
She was admitted to the ICU in June, where she went into cardiac arrest, and her heart stopped and started for half an hour which was a "horrific experience, the worst 30 minutes of my life," said Peatross. "She had a heart rhythm that normally you can't survive. They were immediately able to start chest compression, they shocked her to get a pulse and blood pressure going again, and oxygen into her system, but that's on the very long end of a code," said Dr. James McLean, director of Novant.
Hairston was revived by doctors and faced kidney and liver failure, and brain damage as well and doctors told her family that would be in a vegetative state her whole life. "The CT scan showed the one side of her brain not damaged by the stroke was damaged by her coding and the CPR process," Peatross said. "Her brain stem was damaged. The doctors told us her brain damage was so severe that she had a couple of days at the most. If she did make it past two days, she would be a vegetable."
Pull the plug
Amid several family meetings to discuss what was best for her, debates on taking off the ventilator and letting her go home peacefully, Hairston's faith in God was the game-changer in not pulling the plug. "I could not give up hope, and her faith kept driving me and pushing me," Peatross said. "Her father, and family and church family, helped me to make decisions that would have been next to impossible to make on my own."
She said, "I would go in and place my hands on her stomach and pray, on her head and pray. We had Scripture readings in the room, music playing every day. We were surrounded by a chain of prayer going up for her. They thought that we should take her off of life support because she had no hope for life. They thought she would be a vegetable. She wouldn't have any quality of life at all," Peatross said.
Test of faith in God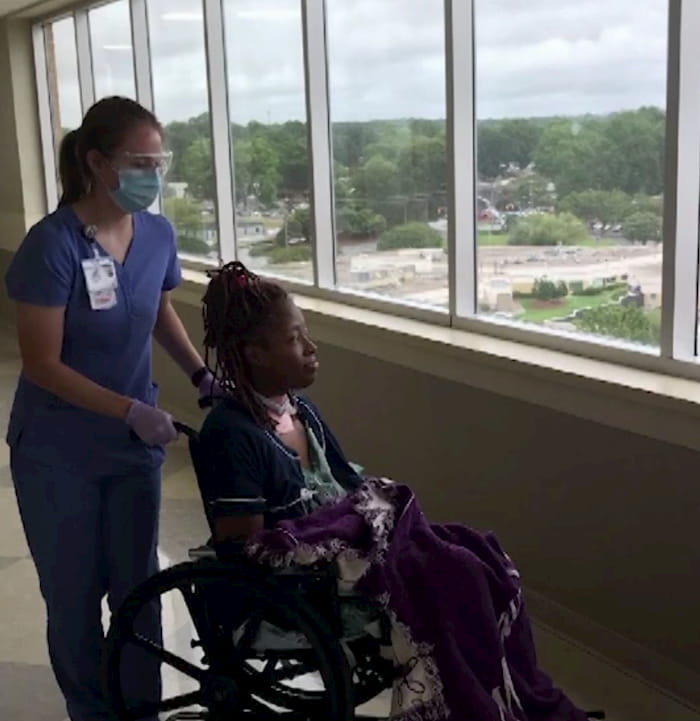 Hairston's faith was being tested in every possible way and God intervened by restoring her kidney and liver function in July which helped her go home from the ICU. "She went from not being able to recognize us, not being able to smile, to being able to make a little bit of progress as she could," Peatross said. "In our eyes, seeing little things were the signs we used to say she was getting better, and we're on the up and up."
A huge breakthrough occurred when Hairston was removed from the ventilator which she was on for two months. "We really didn't give her a lot of options," Peatross said. "We told her if you want to go home, you've got to breathe, you've got to fight. And she listened and she responded." Hairston went back home after this. McLean said that Hairston emerging from this "with the cognitive recognition that she is displaying now is simply amazing."
Incredible journey of faith
"I don't know if there is a limit" to how much function Hairston can recover, he added. "We know from watching people recover from stroke is that they tend to have their most progress within three months to a year. She's more than three months out now and continues to improve. The fact that she was 25 when all this happened helps with her prognosis in terms of parts of her brain picking up the slack from other parts that were damaged."
He continues, "She had every system in her body collapsed, everything shut down, and she's got most everything back." Hairston credited Gid for her miraculous recovery just months after being declared brain dead from COVID-19: "my faith in God and the fact that I wanted to walk again."