Rosemary Siemens sings and plays the piano and violin on the Christian hymn 'Tis So Sweet To Trust In Jesus.'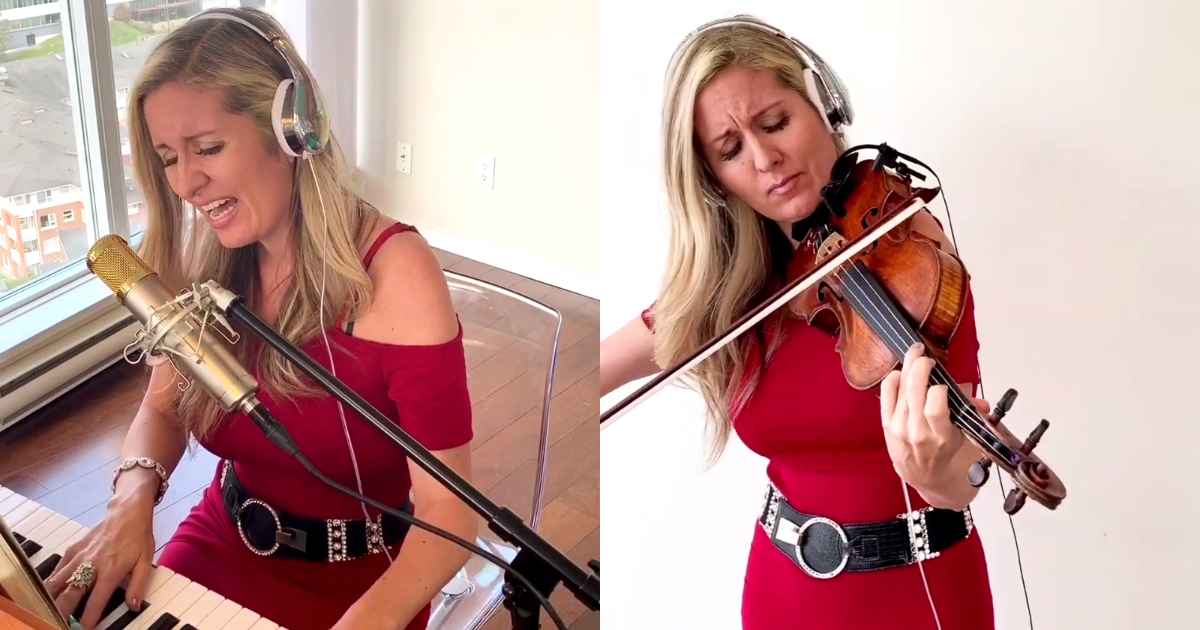 According to Rosemary Siemens' official YouTube channel, she is the first violinist to perform at The Sistine Chapel and St Peter's Basilica at The Vatican. She has also performed 4 times as a soloist at New York's Carnegie Hall and nominated for 3 Awards at Nashville's 2019 Inspirational Country Music Awards.
'Tis So Sweet to Trust in Jesus' was written by Louisa M. R. Stead, after the death of her husband. She found resolution in her relationship with God through the writing of this hymn.
Tis so sweet to trust in Jesus,
Just to take Him at His Word
Just to rest upon His promise,
Just to know, "Thus saith the Lord!"
The story behind the song will move your hearts. It was a beautiful sunny day and Louisa M. Stead, her husband, and her daughter Lily decided to go for a picnic on Long Island Sound. Suddenly they heard a scream of a young boy and Mr. Stead ran to the rescue. Louisa Stead and young Lily watched helplessly as Mr. Stead and the boy drowned.
Jesus, Jesus, how I trust Him!
How I've proved Him o'er and o'er
Jesus, Jesus, precious Jesus!
Oh, for grace to trust Him more!
More troubles were in store for them when they became very poor and destitute, but God was faithful to them and provided for her always. Louisa learned to trust God, and thus the words to the song 'Tis So Sweet to Trust in Jesus.' Shortly after the accident, Louisa and her daughter Lily moved to South Africa where they became missionaries. Through this hymn, Louisa M. R. Stead has helped many come to the Lord Jesus Christ and give Him all their problems and cares.
I'm so glad I learned to trust Him,
Precious Jesus, Savior, Friend
And I know that He is with me,
Will be with me to the end.
What a beautiful story to this hymn that shows us the faithfulness of God to His children and that we should cast our burdens onto Jesus because He truly cares for us so deeply.