As the blind auditions of The Voice have commenced, a 41-year-old Mississippi pastor, Todd Tilghman, sang a stirring cover of Bob Seger's, "We've Got Tonight" during his blind audition on The Voice, which prompted all four judges' chairs to turn around instantly.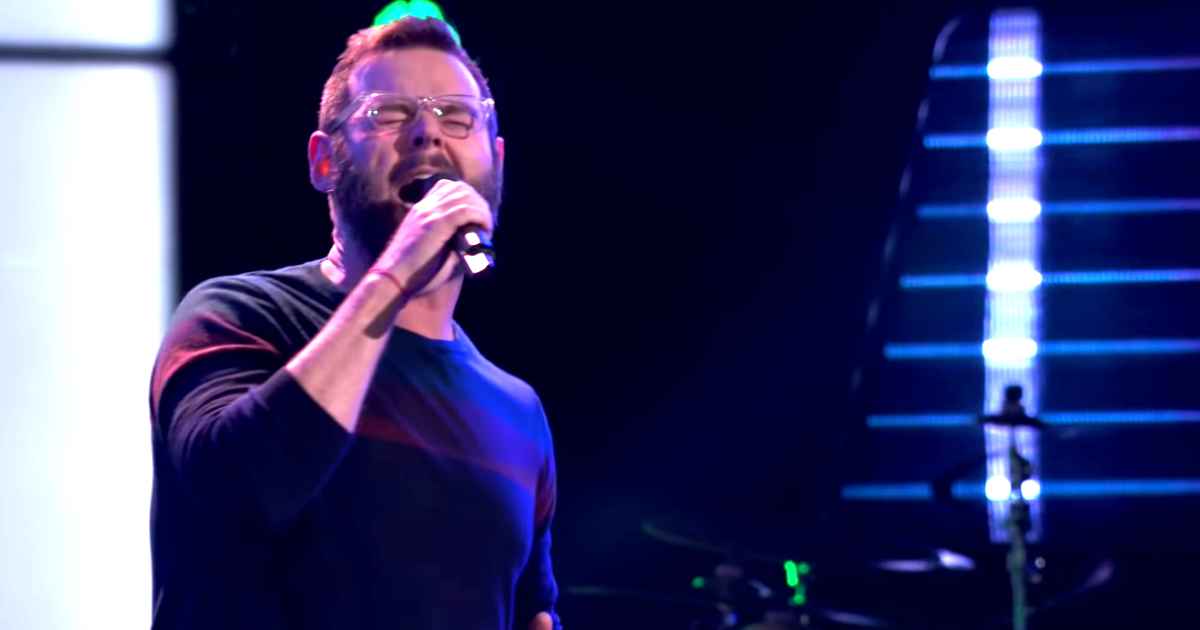 Pastor Tilghman's powerful vocal chords struck a chord with all four judges. His wife looked like she was a nervous wreck, but Pastor Todd had barely covered the first verse of the song when three of the four coaches had turned their chairs around.
Coach John Legend was the the last to turn his chair as Todd sang the words from "We've Got Tonight" by Bob Seger.
Look at the stars so far away
We've got tonight, who needs tomorrow?
We've got tonight babe
Why don't you stay?
Todd Tilghman revealed that he was a pastor with eight kids at home and really need this. The newest coach, Nick Jonas, shared that his dad too was a pastor, "I'm actually a pastor's kid. My most fond memories were with my dad at the piano singing praise and worship songs. Do you know Phillips, Craig and Dean?" He and Todd then sang worship lyrics which set the crowd on fire.
All the coaches engaged in a small battle to win the pastor but Todd decided to join Team Blake. We have no doubt that this man of God will go far in the competition, what about you?