The 17th season of America's Got Talent showcased some spectacular performances on May 31 and one of them was a very special one that brought tears to every eye including the judges, host, and audience.
Avery Dixon's emotional audition won him the Golden Buzzer from Terry Crews who was moved to tears after listening to his saxophone performance and hearing his backstory of how he was bullied at elementary school.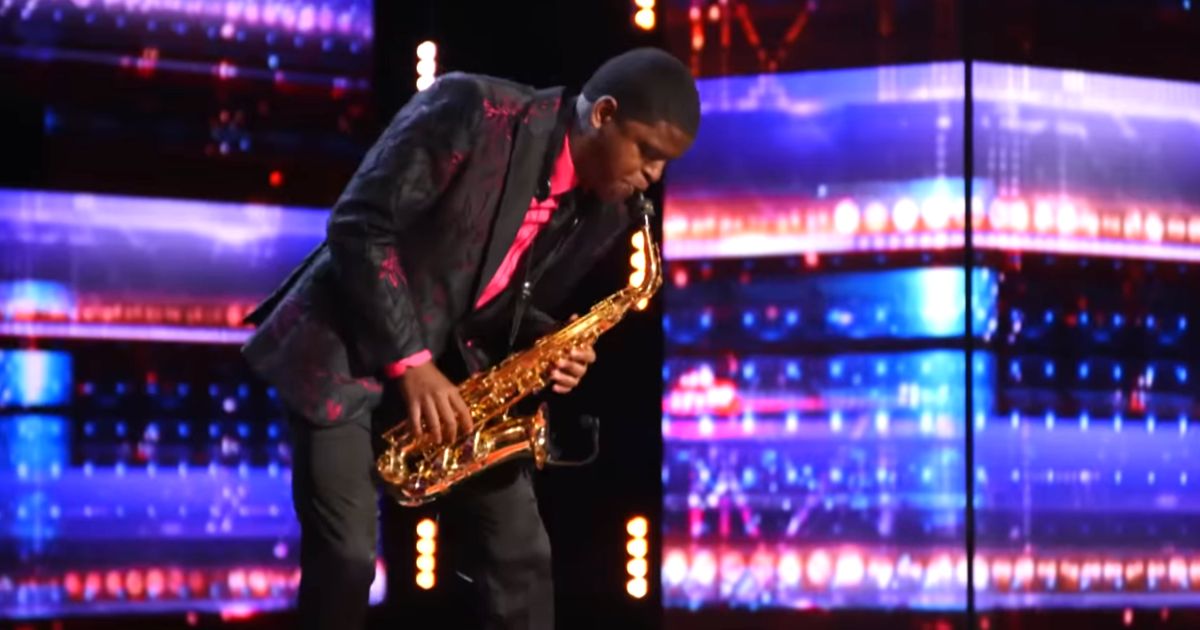 21-year-old Avery Dixon looked nervous on stage while speaking to the judges before his audition and moved people to tears when he told Simon about how he faced bullying due to his physical and vocal differences.
He spoke about how he thought of committing suicide and wanting to quit, and that was the time when he picked up the saxophone and started playing it. He said it taught him to tune out all the haters from his life and literally save his life.
After asking for a glass of water and doing a few exercises to de-stress himself, Avery played the saxophone like a pro and blew away the judges with his flawless performance.
Heidi was the first judge to comment and said that "if Howie Mandel gets up to dance that means you're really good." That prompted Howie to say that he loved Avery's performance, loves who he is and that he will one day change the world.
Teary-eyed Sofia Vergara also called it a special and emotional performance, while Simon said as a father he hoped that Avery's bullies- idiots watched his audition.
As the judges were about to announce their verdict, Terry jumped in from the stage and told them that there was "no need to vote."
Terry Crews added that Avery had "touched the heart of every human being in this building right now" and to tell all the bullies that he has a "big brother named Terry Crews who is here and has got your back."
Avery could not believe his eyes when he was covered in golden confetti after a visibly moved Terry slammed on the Golden Buzzer and screamed that his bullies will have to "watch you succeed."
Avery Dixon has been sent straight to the live finals which will happen later on in the summer and will compete with a handful of contestants for the $1 million prize.