Children are God's precious gifts to us and give us some of the happiest and joyous moments of our lives.
One quality about children is their pure and unconditional love for their parents and everyone around them.
A toddler's innocent and sweet answer, when asked what she wanted for Christmas, is going viral and warming the hearts of people everywhere.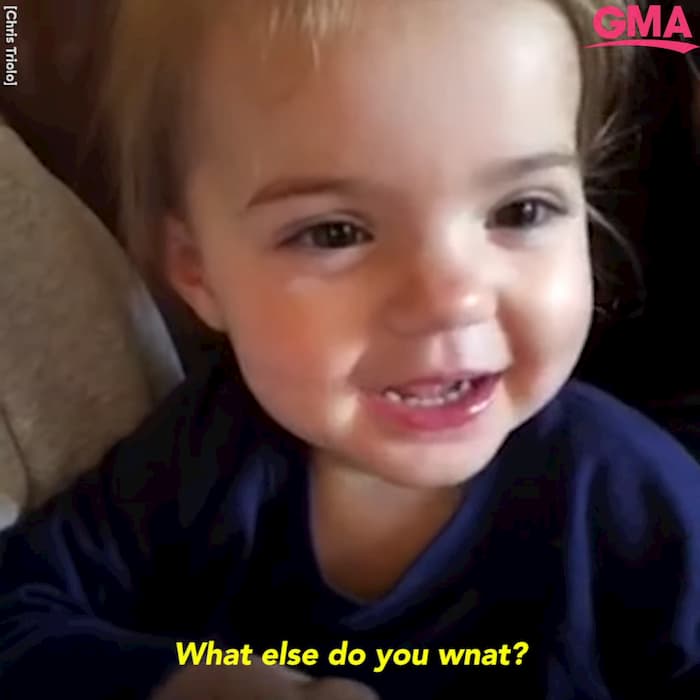 2-year-old Calì had the most adorable answer when her family asked her what she wanted for Christmas.
She could have asked for Barbies, Baby Alive or Dollhouses but what she said made her family shocked.
But all Cali wanted for Christmas was Apple pies, yummies, and Orange for Christmas which goes to show how sweet and simple her heart is.
Sometimes the most simple things in life are the ones that make us the most happy.