A little girl loves to snuggle up with her favorite cuddle pillow which has her father's face on it.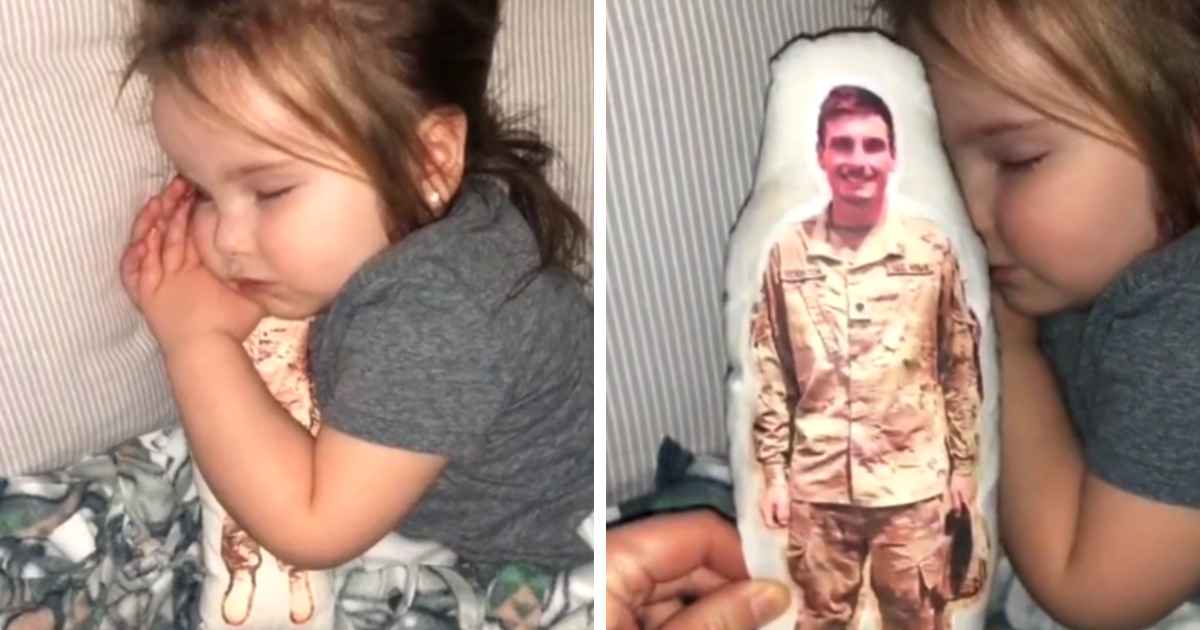 It's not normal for a child to have a pillow with her dad's face on it, but her dad is a military man and hasn't seen her for more than a year.
The little girl's heart never waivers, even after being away from her dad for 394 days as he is currently on deployment.
We hope and pray that the dad and daughter have a reunion soon and get to spend a lot of time together.