A 2-year-old little boy was caught on camera in a hilarious rant after his mother forgot to say bye to him while leaving for work.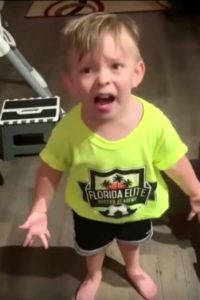 The boy seems to be very attached to his mom and did not take kindly that she left for work one morning without saying bye to him.
He can be seen venting his feelings to his dad who took the video of him.
The video has us in splits and has certainly put a smile on many people's faces today.