2-year-old, Zaydek from Moscow, Ohio, already has a bunch of fans after what he did at a soccer game last week.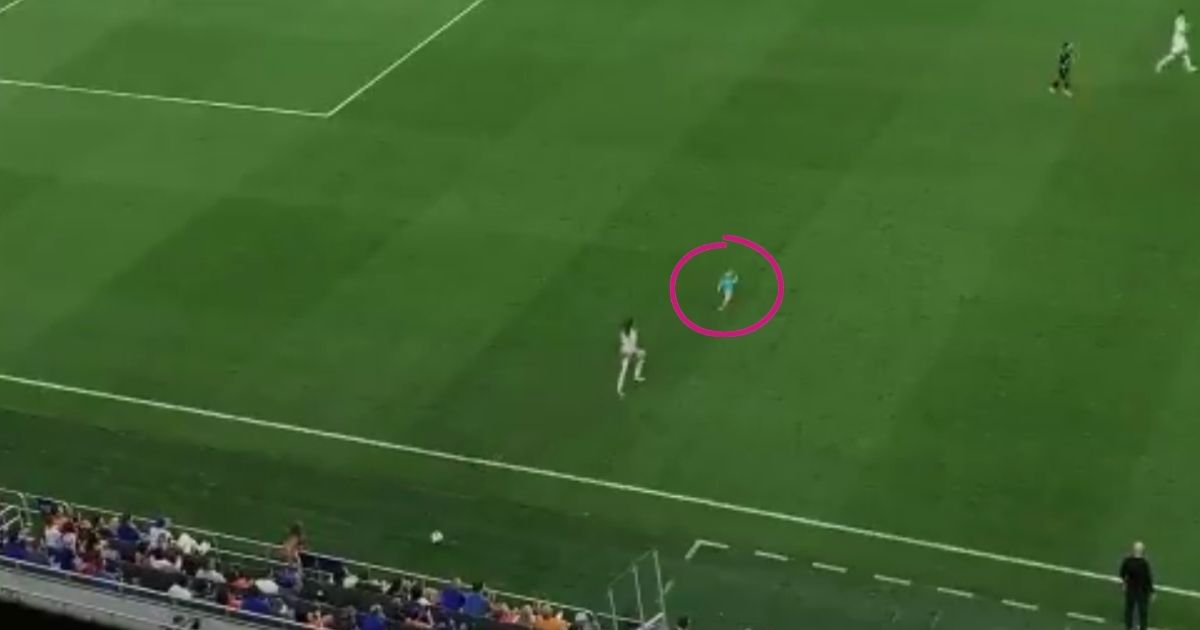 Morgan Tucker and her son, Zaydek, were attending the FC Cincinnati vs. Orlando City FC game on Saturday night as guests of her employer, sitting on the sidelines in club seats.
Everything was going well for the first hour of play, but at about 70 minutes in, the toddler saw an opportunity and went for it. He charged out onto the field unnoticed by security, players, and fans, but his mom certainly did, as well as some people sitting in their section.
Tucker followed hard after him and by the time she was over the fence, Zaydek was on the field, following the direction the players were running in. Tucker then appeared to slide-tackle her son, pick up her sunglasses from the field, hoist him up and run back to her seat while onlookers cheered.
"I literally looked away for one second and saw he was under the fence and I was like, 'Oh my gosh,'" Tucker said. "I had to jump over the gate and then sprinted after him." She added, "When I slid and tackled him, I did not feel any pain but the next day I was sore for sure," she added. "I was so scared he was going to get hit in the head with a soccer ball."
A young pitch invader was quickly scooped up by their own personal security detail without incident. #FCCincy #mls pic.twitter.com/gK2bzgNdas

— Sam Greene (@SGdoesit) August 8, 2021
When Tucker asked him what he was doing, he said, 'Mom, soccer ball,'" the flustered mom said. "He was really into the game and when the [players] would go to the other side of the field, he was not happy, so he wanted them to be there with him." She added, "He was just running after them," she added. "He was just laughing and had no idea what he did."
We hope this mother and her young pitch invader are having a great day. 😂
pic.twitter.com/hKfwa6wyWI

— Major League Soccer (@MLS) August 9, 2021
This incident must have whetted Zaydek's appetite for the game, maybe someday he will become a great player and be back on the soccer field again soon with mom cheering for him.