In Sugar Land, Texas, a heartwarming moment unfolded when a young boy saw his mother clearly for the first time. Keaton, a 16-month-old toddler, has lived with significant vision issues since birth. His mother, Magen Luster, detailed his condition, explaining he couldn't see "more than an inch from his face."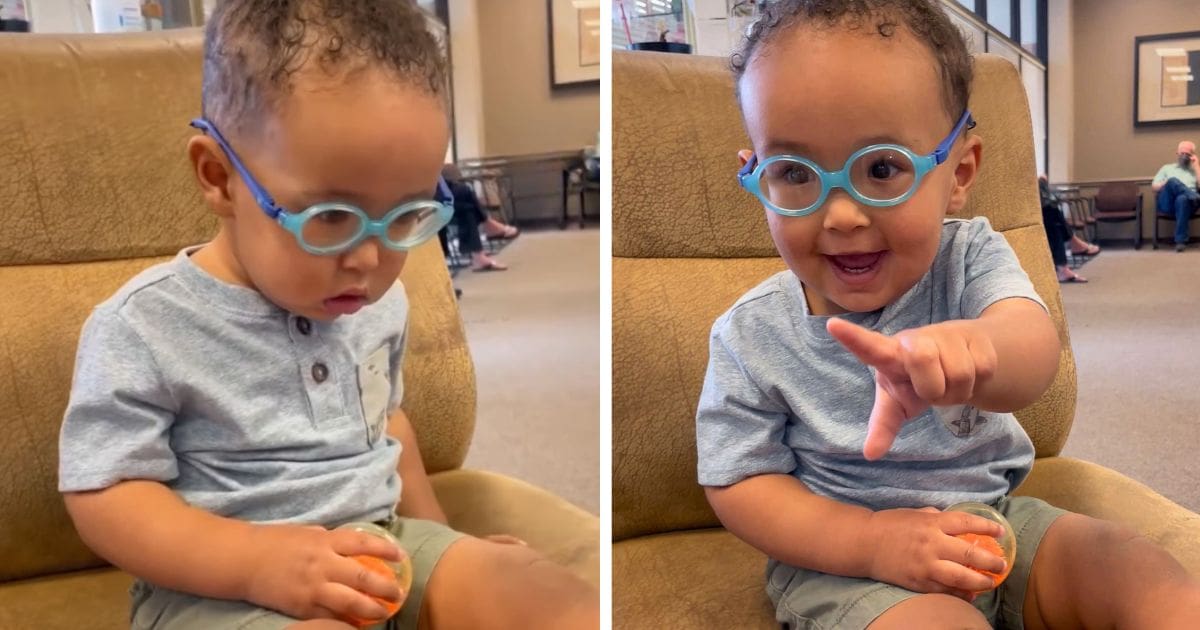 When Keaton was about 15 months old, his family noticed his eyes weren't focusing. He had a 7.0 vision in both eyes, which means everything around him appeared blurry. However, with the fitting of his first pair of prescription glasses, the world opened up to him in a way it never had before.
The pure joy Keaton felt was captured by Luster in a touching video. As he adjusted to his new glasses, his happiness was evident. When asked by his mom, "What do you think? Can you see me?", Keaton responded with a big smile and pointed straight to her. This video, shared by Luster on TikTok, became an internet sensation, touching hearts worldwide.
Luster's hope for her son's future is bright and clear. She said, "Hopefully soon he will be walking and getting to explore the world more clearly." Keaton's story is a reminder of the happiness that can come from seeing the world anew.