A 100-year-old veteran has raised $40 million using his walker to support Britain's National Health Service.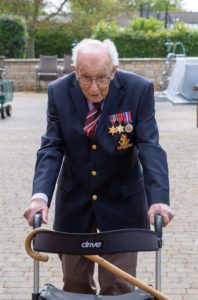 Tom Moore, a British war veteran, takes 10 laps around his garden daily in Bedfordshire, England.
After undergoing a recent hip-replacement, Tom's daughter, Hannah, persuaded him to turn his daily exercises into a fundraising challenge.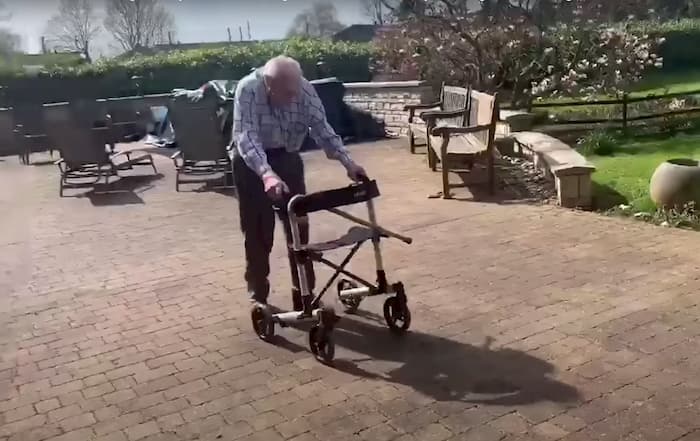 With the help of his grandson, Benji, they set up a Twitter account for Tom, and within a few days, Tom had already exceeded his goal of raising $1,257.
It didn't stop there, the donations just kept coming, and reached $40 million from over 1 million donors.
He keeps in touch with his supporters through Twitter and has over 300K followers on the social media site.
Captain Tom Moore dreamed about raising £1,000 by walking around his garden 100 times, but in fact he raised $40m & everyone in the world wanted to be a part of his idea! pic.twitter.com/C15wFbZpwo

— Ambassador Johnson (@USAmbUK) May 7, 2020
The amount has been given to the National Health Service and is divided into supporting hospitals, hospital staff, volunteers, and patients in the UK affected by COVID-19.
Tom' s desire to raise funds for the NHS began after he wanted to show his gratitude for hospitals. He has undergone a hip replacement, and also had his struggle with cancer. He has witnessed the bravery of hospitals as they work to support patients.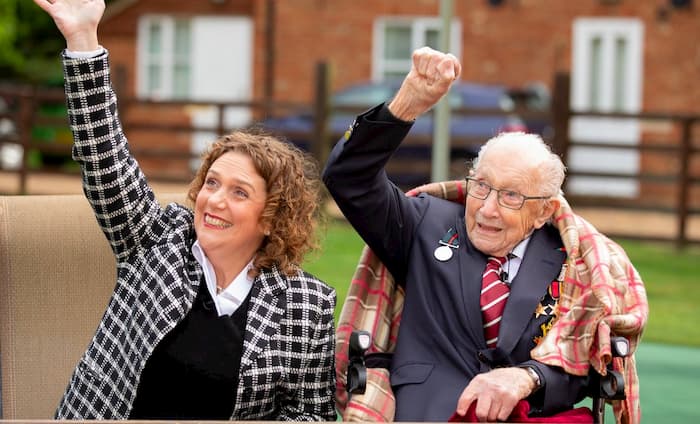 In an interview, he said, "When you think of who it is all for-all those brave and super doctors and nurses we have got-I think they deserve every penny, and I hope we get some more for them too."
Tom turned 100 on April 30th and he is still continuing to take his laps, and raise money for front line workers who are fighting against the coronavirus.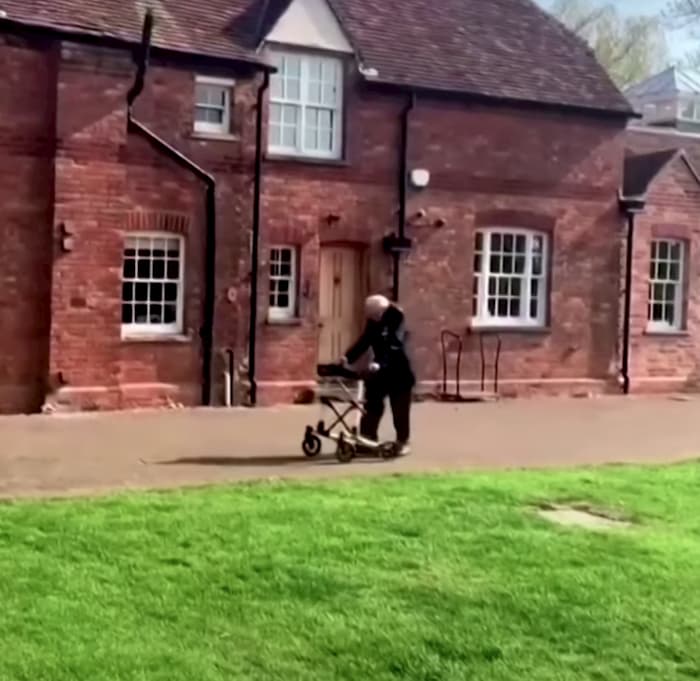 We are so inspired by what this 100-year-old war veteran is doing for the NHS and the safety of all the essential workers who are doing all they can to provide relief to those affected by the virus.
I have to say a huge thank you to my local tailors @sousterandhicks who not only helped ensure I looked super dapper for my big day (bespoke regimental blazer, made in record time!) but are also supporting our #NHSheroes on the frontline#100thbirthday pic.twitter.com/imifwM6o3J

— Captain Tom Moore (@captaintommoore) April 30, 2020