Grammy winner, singer, songwriter Tori Kelly said that her "faith is part of who she is." She encourages the next generation to see themselves the way God sees them and not based on how the world does.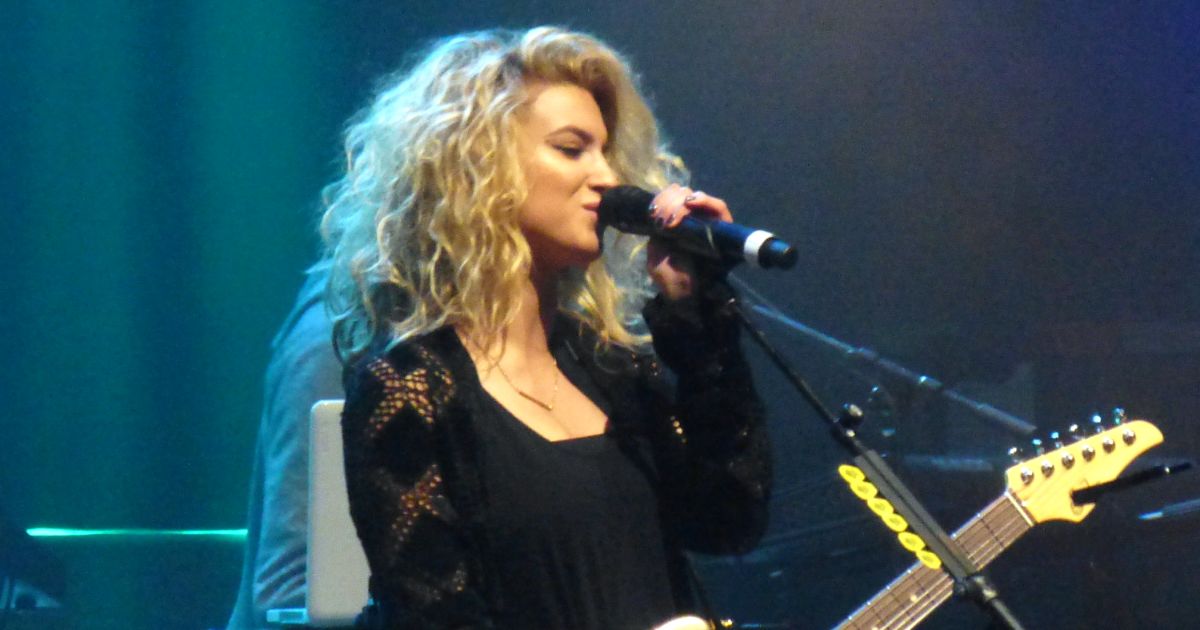 The Americal Idol talent talked about how her faith shaped how she sees herself. In an interview for her upcoming movie, Sing 2, she spoke more about her faith and convictions.
Tori has been vocal about her love for Jesus. "My faith, if anyone who knows me personally, it's really just, it's a part of who I am. And I can't, you know, do what I do and not like; I feel like God, Jesus, always comes up at some point… I just think that it's been such a part of my life and my childhood growing up. But then, at a certain point, became very personal to me."
She added, "Oh, this is something that you know, was in my childhood, and something like in the past. So, I think to answer your question; it's really just because it's a part of who I am. It's not something that like, I have to force or kind of, make it this thing, it just sort of like, comes out." Tori just pointed out that her faith is deeply ingrained in her that it's something that's naturally displayed.
She enjoyed working with the legendary worship artist Kirk Franklin when they made a Gospel album. "It just kind of happened. It was like, 'This is what I want to sing about. This is what's going on in my life right now.' And those songs just kind of poured out. It's really just a part of me," she recalled.
Now, when it comes to her faith and how she sees herself, Tori explained, "I'm loved by God; listening to who He says that I am … instead of what the world says, which is very hard to do, and something that I struggle with as well. We're all in this together. We're all figuring it out."
Tori was well-aware of how Social Media makes people compare themselves with the near-perfect, if not perfect, depiction of men and women online. "It's already hard enough without social media, dealing with comparisons and just life. … But then the added pressure of the internet and comparing yourself to things that aren't always even real," She stressed. "It's not always even an accurate picture of real life, and we tend to put our best selves out there first."
This believer encouraged the next generation to "as far as encouragement, having that time away maybe from Social Media…" Personally speaking, that has helped me to … make sure I'm grounded in truth, in reminding myself who I am," she explained." This woman urges the young generation to see themselves based on how God sees them.
This admirable woman of faith holds on to Psalm 91:4. It says, "He will cover you with His feathers, and under His wings, you will find refuge; His faithfulness will be your shield and rampart."
The 28-year-old artist finds great comfort in knowing that we are under His wings. Anyone can take refuge in Him and be sheltered from life's uncertainties. "I just love that visual of having a safe place, having this place of refuge when the world is crazy," she explained. "Just having that kind of peace to know, 'Okay, I can have this quiet time, and it's just me and God, and I can get my head right and my soul right and then kind of go back out and do my thing."
Tori has put into good use the potentials, platforms, and resources God has blessed her with. At a time when one's identity/worth is molded by what's popular and acceptable, it's a gift to see a celebrity remind the youth of how God designed them. Each is special and unique, and one's sole purpose is to fulfill God's purpose and not be shaped by the world's standard.
"I praise you because I am fearfully and wonderfully made; your works are wonderful, I know that full well" Psalm 139: 14