Christian singer and songwriter, Carrie Underwood and her husband Mike Fisher have been very vocal about the challenges they have faced with three straight miscarriages, but in an interview, they said God revealed to them that they would have another child.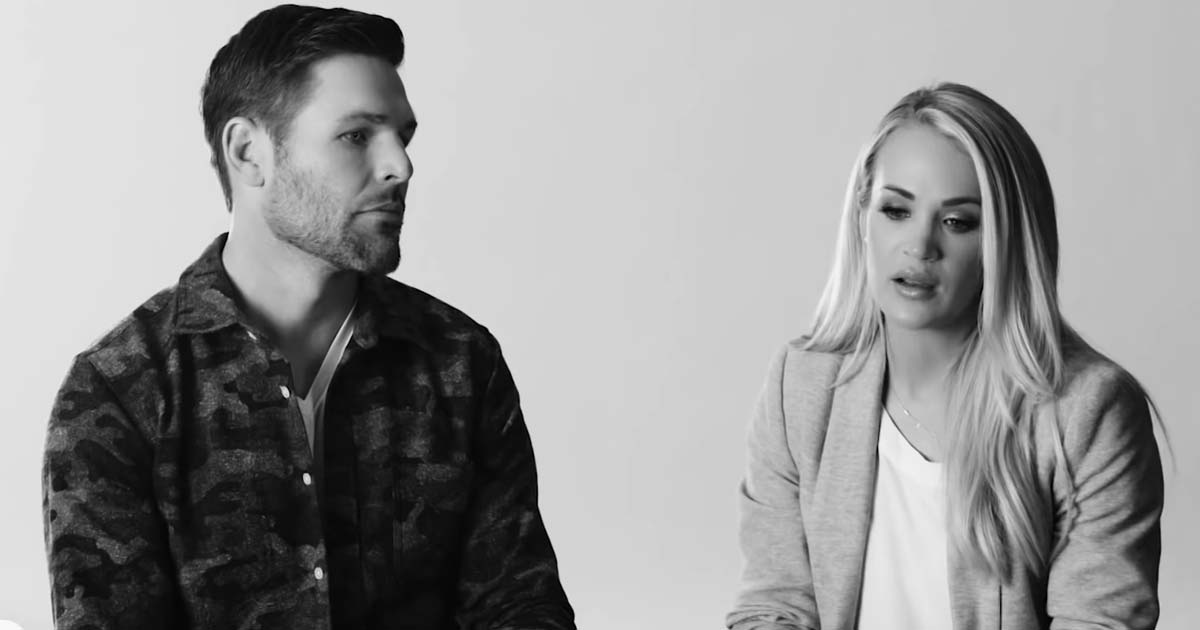 This beautiful couple have been married for almost ten years now and had their firstborn, Isaiah, in 2015.
They wanted another baby desperately, but Carrie met miscarriages twice which challenged their faith.
"I was frustrated," Mike expressed on his video in I Am Second. "What's the future look like? … I was just kind of wrestling [with God] and probably the most honest I've been with God ever in my life. And I heard – not audibly – but I just heard, I just sensed God told me that we're gonna have a son and his name's Jacob."
While Carrie shared how God told her husband of the promise of having a baby. "Mike came to me one day and said, 'We're gonna have another baby, and it's gonna be a boy, and his name's gonna be Jacob,'" she said while in tears.
But sadly, her next pregnancy ended up a failure. She had her third miscarriage.
"I was just like, 'Where is he? Where is he?'" said Carrie, of the baby boy she expected.
Carrie Underwood became pregnant for the fourth time after three miscarriages, and thought it would be a failure again. So she crawled one night to bed with Isaiah and cried out to God.
"And I just had an honest conversation with God," she recounted. "And I told Him how I felt. I was hurt. I was a little angry. Of course, you feel guilty for being mad at your Creator. And I told Him I needed something. … We needed to have a baby or not ever, because I couldn't keep going down that road anymore."
After that honest conversation with God, she was ready to "close the door" on that chapter in her life.
Carrie prepared herself to receive bad news again, but she received a great unexpected news instead, that her pregnancy was going well. They saw the baby on an ultrasound!
"We were like … 'This is Jacob," she recalled.
Then Mike noted how the Jacob of the Old Testament "wrestled with God through the night and he wouldn't let go until he got his blessing."
"[But] we weren't demanding that He give us His blessing. We were just being honest with Him. Jeremiah 29:13 says, 'You will seek Me and find Me when you seek me with all your heart.' It's so true."
"So many times," he said, "you're on the mountaintops and things are great. And sometimes those are the hardest times because you don't feel like you need God. And then you go through the valleys and you actually really seek Him and His will. That's when you learn and grow and He changes you. He changes our marriage for the better. We were able to kind of work through our faith together like we've never done before."
What a wonderful story of faith and hope in God even with all the failures and disappointments, Mike and Carrie never let go of God and got their prayer answered with their bundle of joy.