With most people under lockdown, there are people who have to be out as they are "essential workers," like doctors, nurses, retail workers and truckers.
A heartwarming story was shared by trucker, Mike Kreisel about what happened when he stopped when he saw a mother and her kids who were waving him down.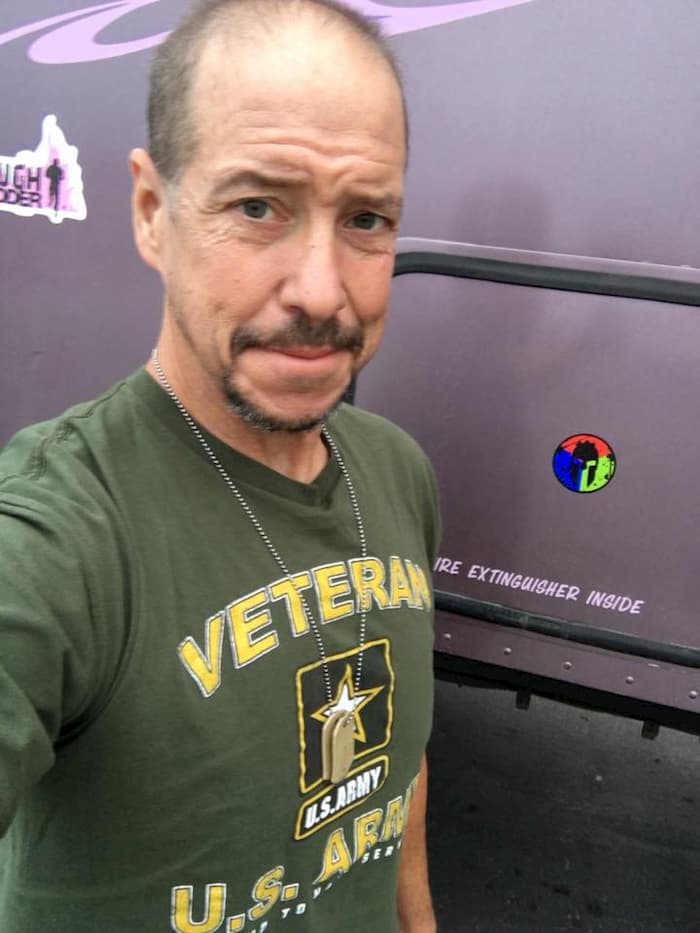 Mike was driving back from St. Louis when he pulled into a rest stop for a break. There, he noticed a pickup truck in the parking lot with two girls, around 7 or 8 years of age, holding up to handmade signs in the back.
"I couldn't read the writing but I could see all the glitter and the pictures," Mike Kreisel recalled. "And I can make out something about truckers. They were jumping around and waving them excitingly at every truck that passed by on the interstate."
When it was time for him to get back on the road, he got into his semi and drove to the exit to the highway, but suddenly he saw the "mom" running toward him. She was waving her hands for him to stop and so he did and rolled down his window.
She then handed him a bag and told him, "We wanted to thank you for what you're doing," she said to Mike. "You and all the truckers working hard to keep our supply lines open. Here's just a little goodie bag we put together to show our appreciation. Be safe and thank you again!"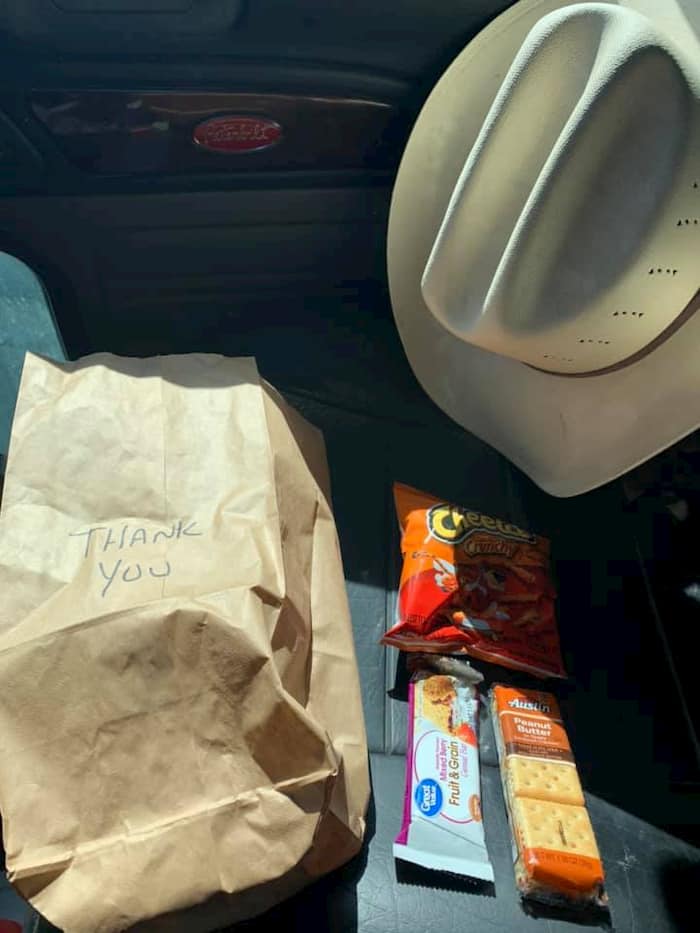 This impromptu act of kindness hit Mike hard and left a "lump in his throat" as he headed back towards the interstate, and then spotted the dad, wearing a US Army stocking cap, getting more bags together for the girls to hand out.
"Couldn't be prouder or more touched than right now," Mike Kreisel wrote on Facebook. "We're going to make it through this…with love, caring, and that unbreakable American spirit."
Nothing can deter the resilient American spirit because we have been through worse situations before and come out stronger. With God on our side we can stand bold in the face of any challenge and overcome it.