Canadian high school choir Fountainview Academy sings and praises the Lord with the classic Christian hymn 'Turn Your Eyes Upon Jesus.'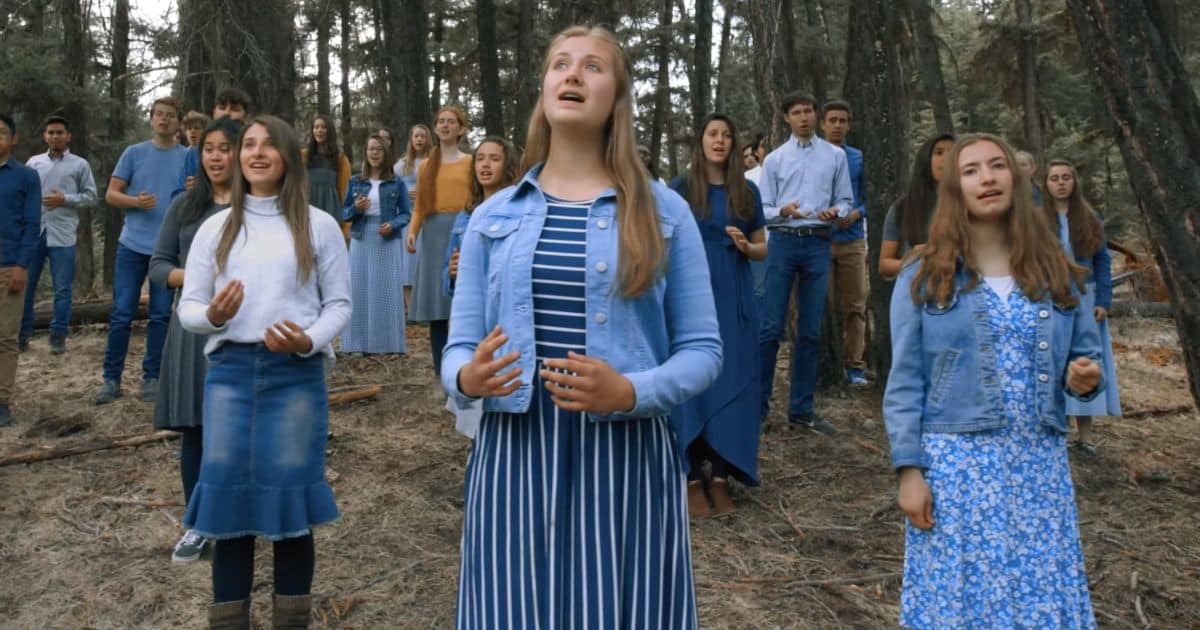 The melody and arrangement of this song that they are performing today were written by one of their students' Kierra.
We love the fact that they are giving a chance to the alto voices to lead instead of the sopranos and the young lady leading has done a great job.
The words of this hymn were first written by Helen Howarth Lemmel in 1918 and is translated into many languages across the globe. Lemmel was inspired to write this hymn after she was given a pamphlet by a missionary friend of hers, Lilias Trotter.
O soul, are you weary and troubled?
No light in the darkness you see?
There's light for a look at the Savior
And life more abundant and free!

Turn your eyes upon Jesus,
Look full in His wonderful face,
And the things of earth will grow strangely dim,
In the light of His glory and grace.
The pamphlet was labeled "Focused," and it had the words: "So then, turn your eyes upon Him, look full into His face and you will find that the things of earth will acquire a strange new dimness."
"Turn Your Eyes Upon Jesus" gives us all hope that Christ will help us in every situation we face in life. We have to keep our focus on Him and not be distracted by the things of this world.
Hebrews 12:2 "Let us fix our eyes on Jesus, the author and perfecter of our faith, who for the joy set before him endured the cross, scorning its shame, and sat down at the right hand of the throne of God."