A woman's love for an "ugly" dog is nothing short of remarkable. Meet Sherry Lankston, a woman with a big heart whose actions are inspiring others to be kinder to animals.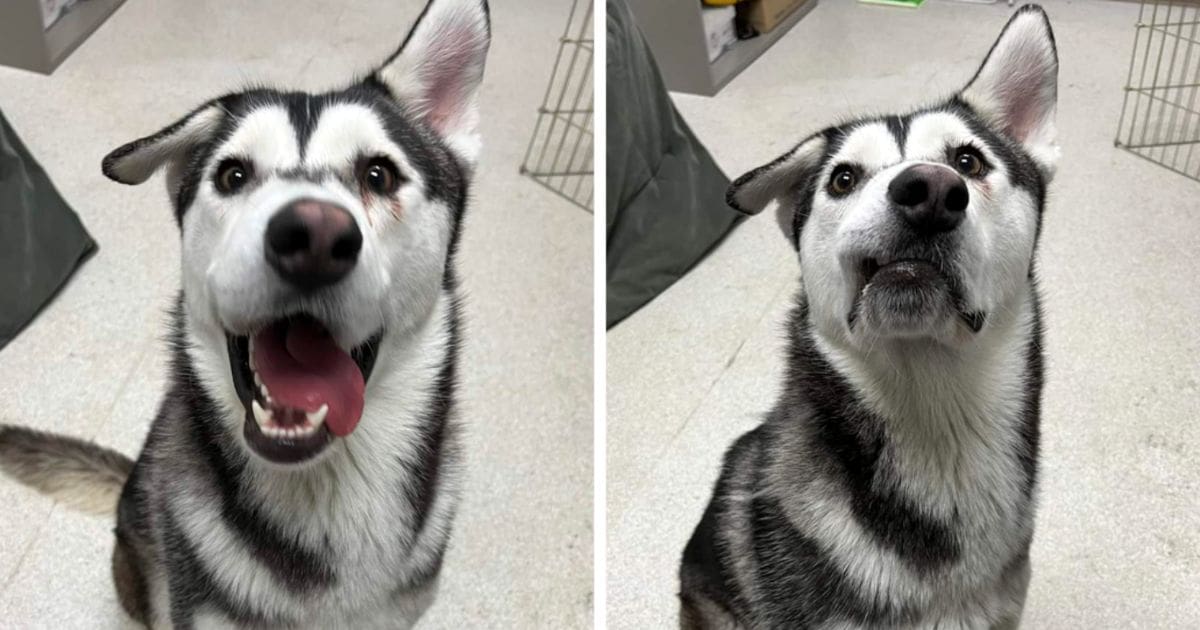 It all started when Sherry stumbled upon a post about a Husky named Harvey, who was deemed "unadoptable" because of his facial deformity and crooked smile. The dog had been living in a shelter in San Diego for six months, and despite his friendly nature, nobody was willing to take him into their homes because of his appearance. The animal shelter staff overheard people calling him "ugly," and Harvey's chances of finding a loving home looked bleak. But then, Harvey found just the right person who not only wanted to adopt him but thought he looked just as great and unique the way that he was.
When Sherry saw his photo, it was love at first sight. Harvey's adorable face, which others thought looked ugly, made her want to adopt him. "A friend of mine had shared a picture of Harvey. And I was like, 'Oh my gosh!' That face alone was just the most adorable thing ever," said Sherry. "The open mouth and his tongue rolling out. And I looked at my husband, and I showed him like, 'Hey, I've found our second dog.'
"When she told me that she had people walk by and call him ugly…that broke my heart. Absolutely broke my heart," Sherry said. "Not a single person had asked to have a playdate with him. Not a single person walked by and wanted to meet him….How is that possible?"
The only problem was that Sherry lived 2,600 miles away near Seattle, Washington, and Harvey was in San Diego. What did Sherry do? She didn't let the distance stop her. She got into her car, along with her two kids and rescue dog named River, and took a long road trip to San Diego to pick Harvey up.
Sherry later found out that Harvey was bitten when he was a small pup and lovingly defended that it was no fault of his that he looked a little different from the normal and that he deserves love and a family more so.
Despite being criticized for driving thousands of miles just to adopt a dog, Sherry remains a strong advocate for animal adoption and encourages others to do the same. She explained that shelters are filled with pets in need of homes, and she believes that by adopting or fostering pets nearby, people can make a huge difference in an animal's life. Harvey now has a forever home with Sherry, her family, and their four cats, as well as a pet snail she accidentally adopted. They are all living the good life as a big, happy family.
Meanwhile, kind words of praise and appreciation are pouring in for Sherry;
"How could anyone have anything negative to say about this story? Bless that lady and her family."
"This woman is the kind of person who makes the world a better place"
"He's not ugly at all, he's adorable! That crooked smile just gives him more charm! It makes him that much more unique!"
"It really lifts my heart to see this woman's compassion and love and showing how much she really cares for this dog and all of her pets God bless her and her family"