Who needs more entertainment at their birthday party when grandpa comes out all decked up as a Unicorn.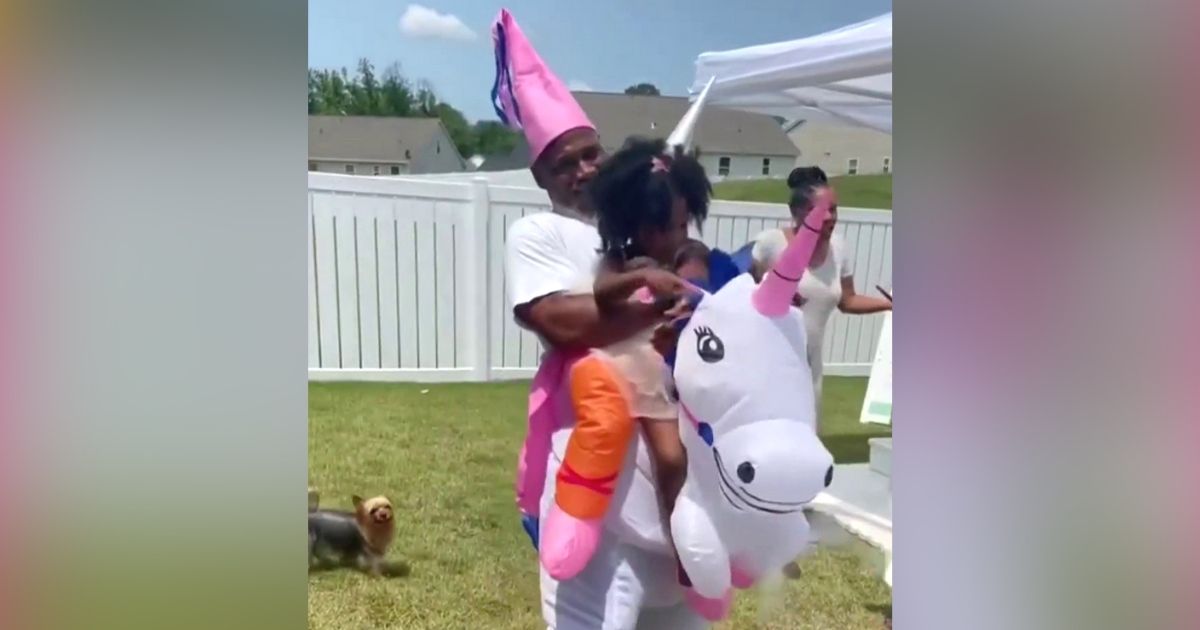 Former NFL player Tony Collins had a little surprise for his 3-year-old granddaughter Camille Madeline.
He came to her birthday completely decked out as Papiere the Unicorn, just look at the faces of the children and the adults, they loved it!
Former NFL running back Tony Collins went all-in on the costume for the birthday party of his 3-year-old granddaughter, Camille, and did a pretty good job at being a Unicorn!