Utah State University Chambers Singers performs soul-stirring rendition of 'Go Rest High On That Mountain.' This song by Vince Gill won two Grammy Awards for Best Male Country Vocal Performance and Best Country Song in the 38th Grammy Awards.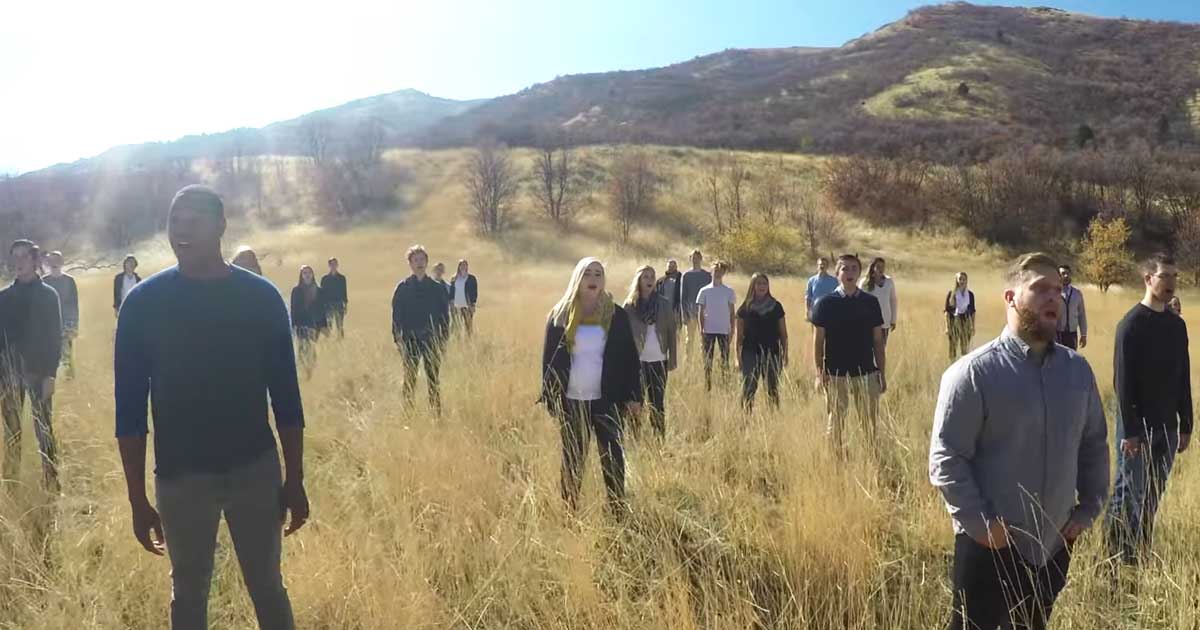 The song was written and recorded by country musician Vince Gill and arranged by Cory Evans. 'Go Rest High On That Mountain' is an eulogic ballad which was released in 1995 as a single from Gill's album 'When Love Finds You.'
Gill began writing this song after the death of country music superstar Keith Whitley, in the year 1989 and the the sudden death of his brother due to a heart attack in 1993. The song won the CMA's Song of the Year award in 1996 and also won a BMI Most-Performed Song award in 1997.
I know your life
On earth was troubled
And only you could know the pain.
You weren't afraid to face the devil,
You were no stranger to the rain.

Go rest high on that mountain
Son, your work on earth is done.
Go to heaven a-shoutin'
Love for the Father and the Son.
USU Chambers Singers have sung a beautiful rendition of this song and we can feel the anointing as we join them singing this morning.