Ana-Maria Mărgean joins Terry Fator, the legendary ventriloquist, for an unforgettable Ventriloquism duet on AGT-All Stars Finals.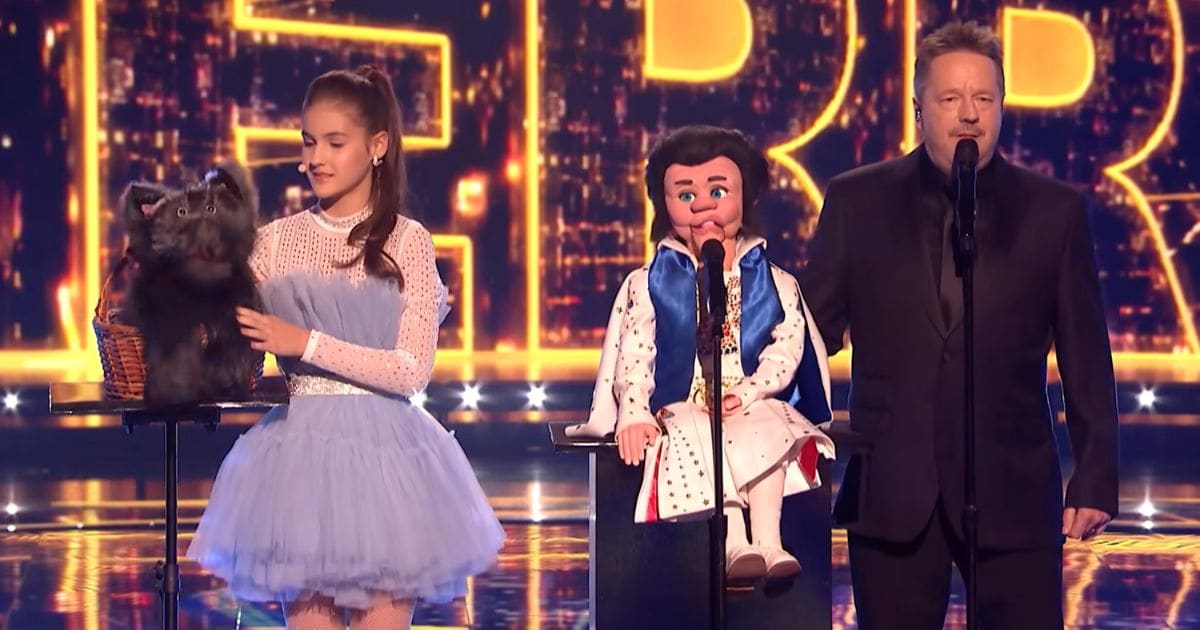 The 13-year-old ventriloquist won Romania's Got Talent season 11, at the age of 11. And says, her idol is Terry Fator, who was her main inspiration to start doing ventriloquism.
The duo put their talents on display with Waldo and Maynard, as they perform a duet of 'A Little Less Conversation' by Elvis Presley.
Terry Fator praised Ana-Maria after the performance. "This young lady is at 13 years old, one of the best ventriloquists I have ever seen in my entire life….she's incredible, she's got an amazing future," he said, amidst the cheers and applause of the audience.
Fator also said that his dream of inspiring others to get into ventriloquism came true when he came to know how Ana-Maria was inspired by him."..I said, I want to watch a ventriloquist on television and have them say that they got into ventriloquism because they saw me perform. I said this when I was like 12 years old, so not only was this a dream come true for Ana-Maria, this was a dream come true for me too."
As for Ana-Maria, being able to perform with her Idol on the same stage was what she had always dreamt of. "I'm so grateful. Thank you Terry, for being here today for me, I'm just so excited," she said.